10 Ways New Day Films Changed People's Lives in 2016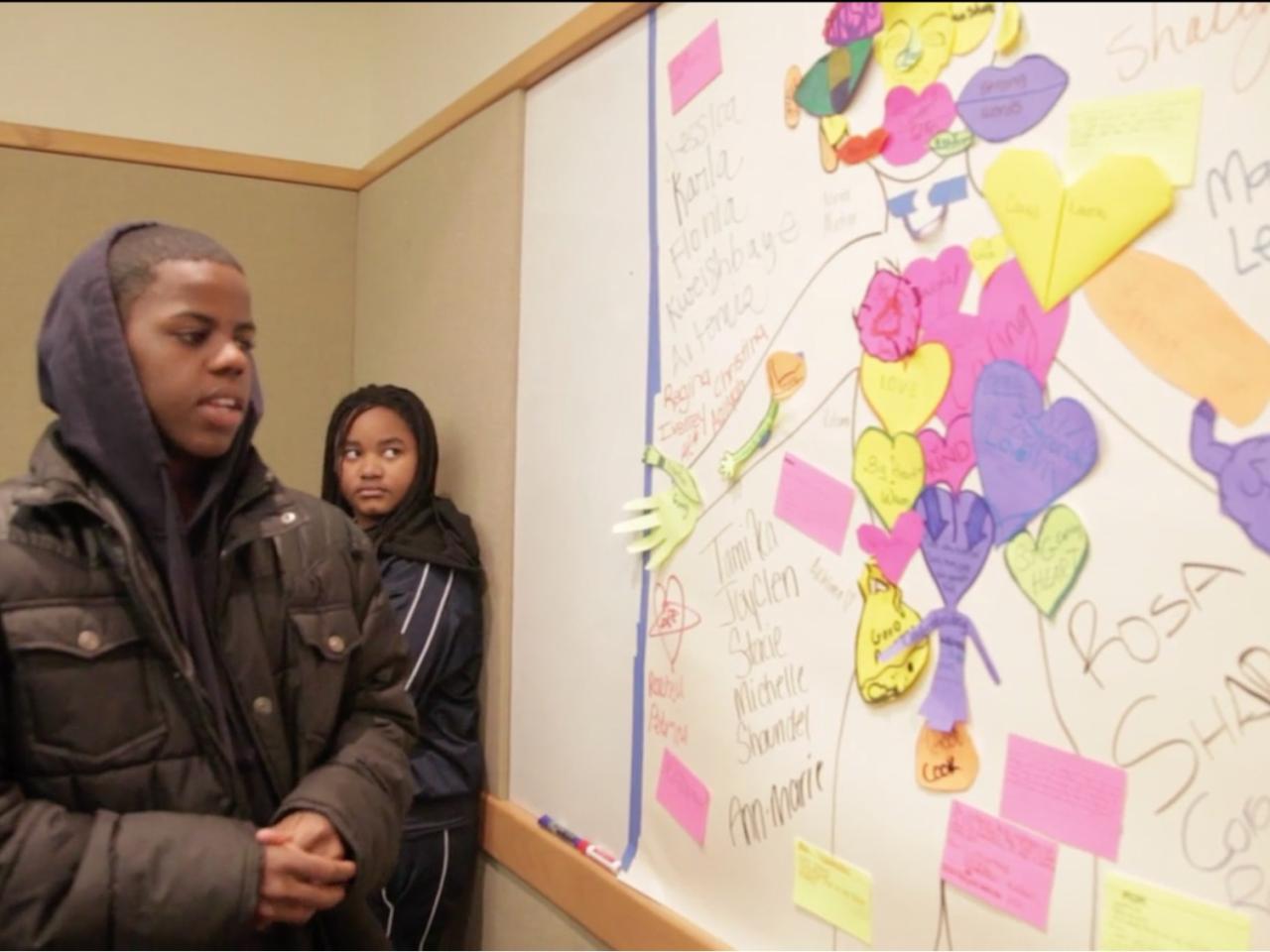 Kristy Guevara-Flanagan's Wonder Women! [no longer distributed by New Day Films] screened in Mumbai, India, in partnership with PBS's Women and Girls Lead Global to engage men and boys as champions for gender equality. Using a film-based gender sensitization curriculum, the 'Hero Academy' engaged young men in the mission to make communities and homes safer for women and girls across India.
Shalini Kantayya's Catching the Sun was named a 2016 New York Times Critics' Pick and won Best Feature at the San Francisco Green Film Festival. It is the part of the American Film Showcase to be screened at U.S. embassies and diplomatic missions around the word. Actor Mark Ruffalo called it "a must-see film. An eye-opening look at workers and entrepreneurs on the forefront of the clean energy movement that will transform, and enliven the way you see the future. What is clear is the wonderful opportunity the transition to clean energy represents."
This year, public school districts in Florida, New Jersey, Missouri, New York, Maryland, and Virginia, as well as France and Guatemala, connected the stories of the five young new Americans in I Learn America to their students and community. With director Jean-Michel Dissard, they worked to trigger "homegrown" in-school events to amplify the voices of immigrant youth in our schools and to increase empathy and welcoming for young immigrants through personal storytelling/exchange of shared experiences.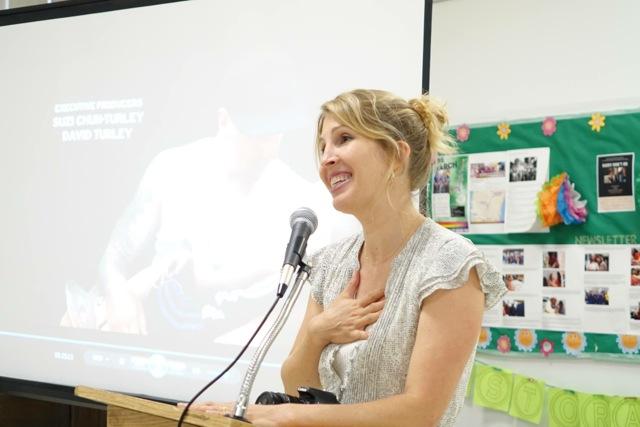 Emily Abt's Daddy Don't Go is on a winning streak, recently nabbing Best Documentary Awards from UrbanWorld, ABFF and eight other film festivals. The film also has been connecting with audiences through outreach screenings. At the Osborne Association, one of the participants shared, "I see myself in all these men and it inspired me to really step up for my son. I think every father, and every parent, should see this film because it moved me to tears."
Filmmaker Alice Elliott was invited to the Orange County, North Carolina Human Rights celebration to show her film, The Collector of Bedford Street. Over two days she screened the film and then met with educators, designers and advocates to envision what it would take to make the Raleigh-Durham area the most accessible place in the United States to people with disabilities. The first step in the action plan was incorporating a curriculum on disability rights into the grade schools.
At the International Documentary Association's recent Getting Real Conference, Ann Kaneko was approached by a visiting filmmaker from Perú, who described her admiration for Against the Grain: An Artist's Survival Guide to Perú. She said that she often refers to the film and that it continues to impact the country--it is an important reference for Peruvians about their history.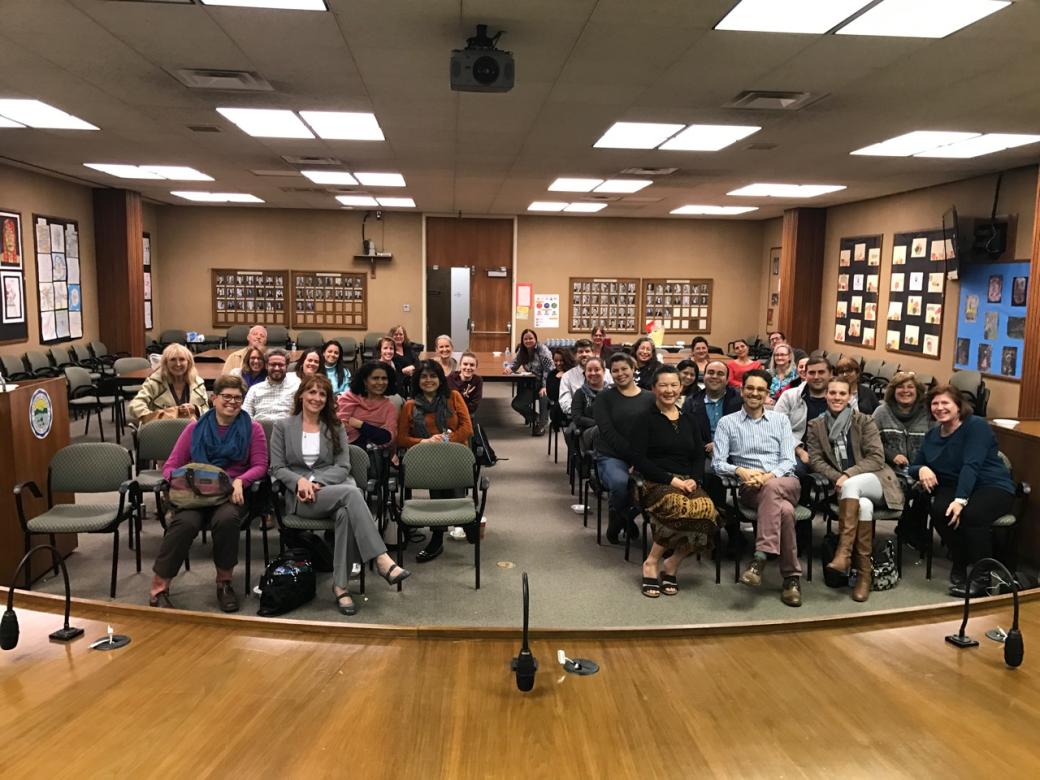 California's Glendale Unified School District bought more than 25 DVDs of Jonathan Skurnik's Youth & Gender Media Project series on trans youth inclusion to train their entire school district on how to create inclusive schools for trans and gender nonconforming students. They also brought in the filmmaker to screen the films for district personnel to launch the initiative.
Following a standing-room only public screening at the University of Hawai'i of Marlene Booth's Pidgin: The Voice of Hawai'i, an audience member was moved to speak about his experience growing up speaking Pidgin English in Hawai'i. Though he was taught to be ashamed of his mother tongue, he told the filmmakers, "Your film gave our language respect."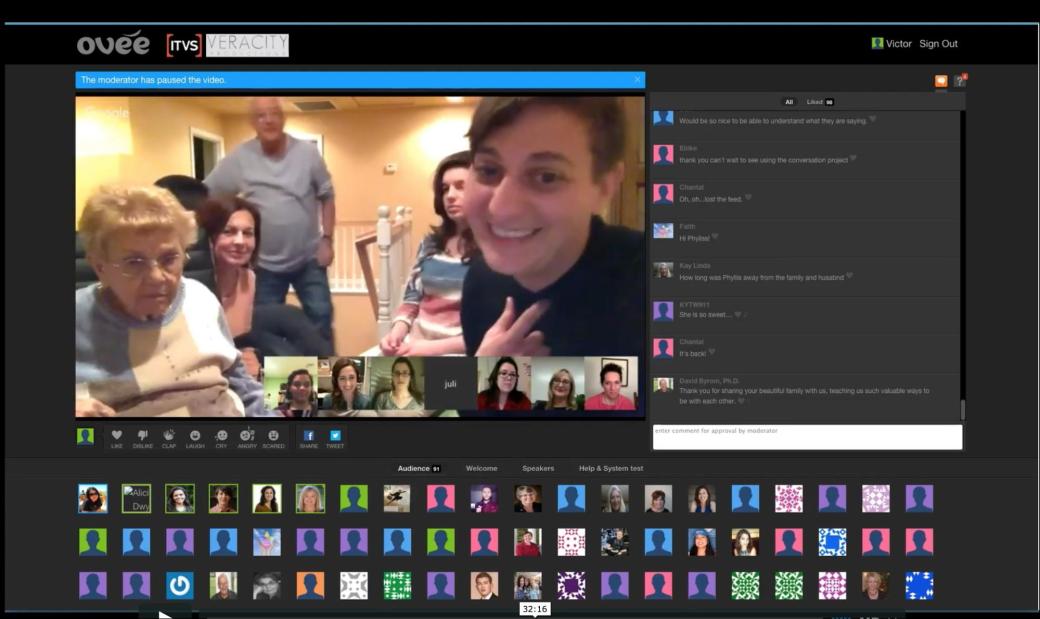 After Nine to Ninety, a short film about producer Juli Vizza's grandmother Phyllis, premiered on PBS this year, AARP declared, "An 89-year-old starlet is born!" Juli and director Alicia Dwyer and worked with partners to host about 90 community and educational screenings around the country. While the story of fierce Phyllis and the tough decisions faced by a family struggling to care for older loved ones hit home for many viewers, 75% of respondents to post-screening surveys said they were more optimistic about discussing their wishes for end-of-life care. As one woman wrote, "It's something that has to be talked about. I'll be sharing this screening with my family tonight for sure!"
Directly after the passage of North Carolina's anti-transgender bathroom bill, Out Run had its World Premiere at the Full Frame Documentary Film Festival in Durham, NC. Filmmakers S. Leo Chiang and Johnny Symons used the screening to educate the crowd about the injustices of the new law and mobilize the audience to take action against it through social media. Out Run continues to screen at film festivals around the world, inspiring viewers to join the fight for LGBTQ rights and representation in international politics.