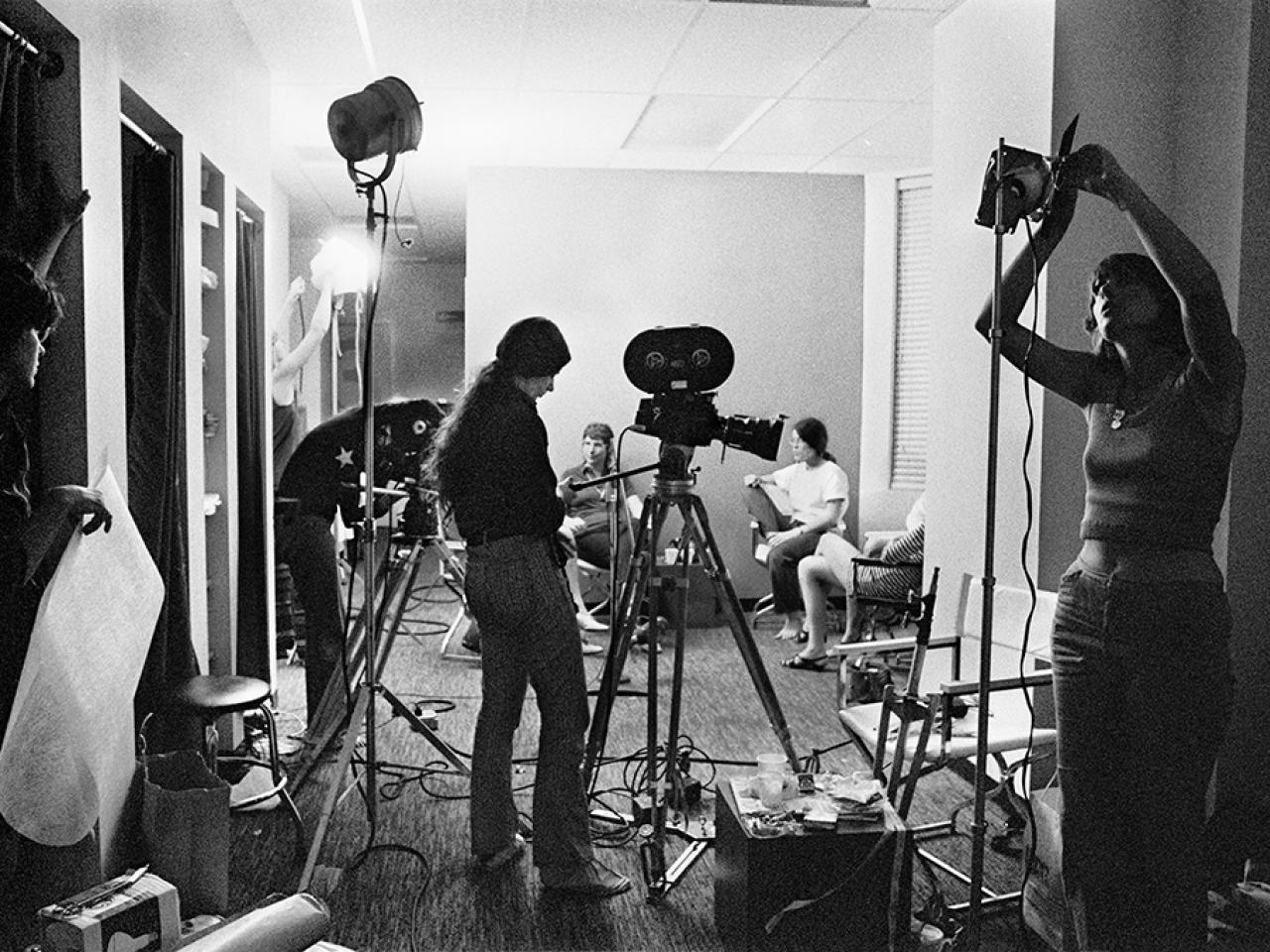 Introduction
New Day Films was founded in 1971 by four feminist filmmakers frustrated by mainstream distribution channels.
The Beginning: Vanguard of Feminist Filmmaking, 1971
New Day's original three films have become classics: Growing Up Female by Julia Reichert and Jim Klein, Anything You Want To Be by Liane Brandon, and Amalie R. Rothschild's It Happens To Us. "The whole idea of distribution was to help the women's movement grow," note co-founders Julia Reichert and Liane Brandon. "Films could do that; they could get the ideas out. We could watch the women's movement spread across the country just by who was ordering our films. First it was Cambridge and Berkeley, and then the first showing in the deep South."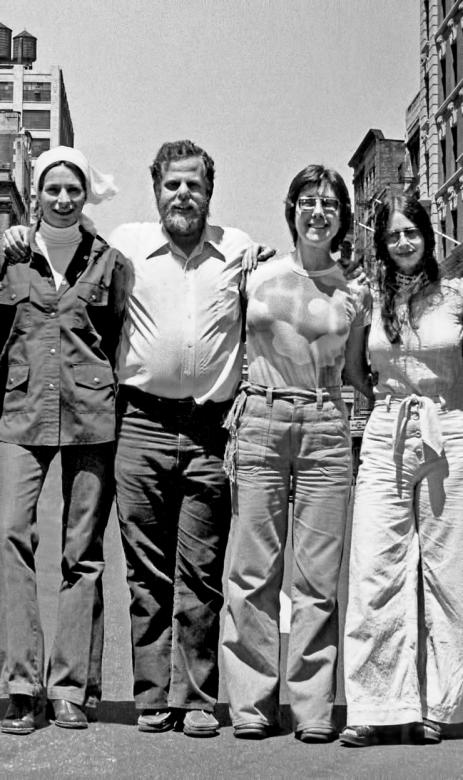 By 1974 the fledgling cooperative explored the issue of men's socialization with the inclusion of Men's Lives by Josh Hanig and Will Roberts. As the number of members grew, films regarding the new social history, which recognized the legitimacy of ordinary lives, were added to the co-op's catalog. These films highlighted individuals whose race, class, and gender rendered them invisible as well as those who were marginalized or ignored.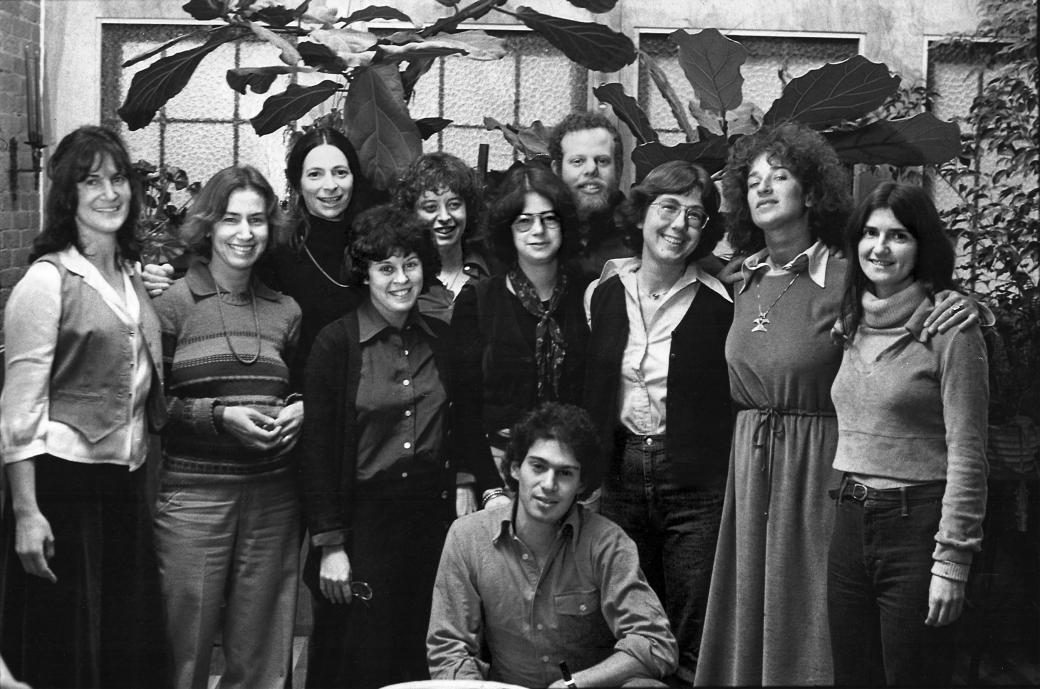 When Debra Chasnoff and Helen Cohen came on board, New Day Films committed itself to films on the cutting edge of the gay rights movement. Decade by decade, New Day Films became a locus for films about indigenous rights, racial equity and justice, immigrations, LGBTQ topics, human rights, and environmental issues including the campaign to save our planet from global warming.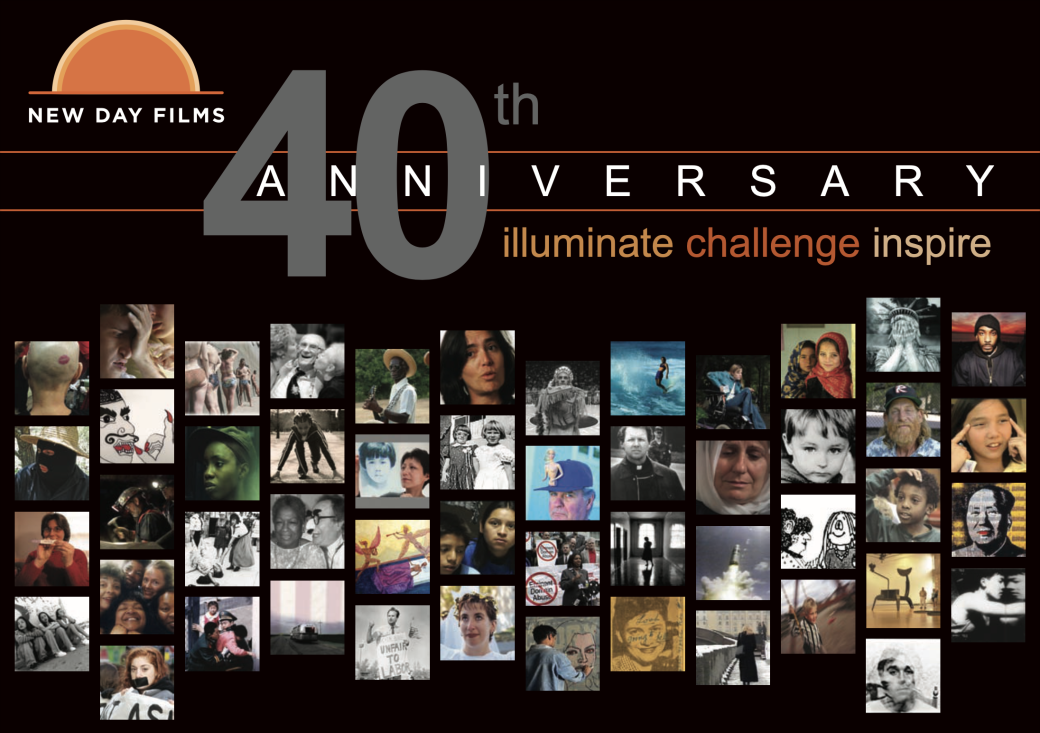 Five Decades Later: 300 Films from 140 member-owners
New Day Films has now grown to over 300 titles and 140 filmmaker member-owners. We function as a participatory democracy with an organizational structure and business practices that embody the values promoted by our films. Members today curate our collection to encompass a wide range of subject areas – and sustain the ideals that inspired the cooperative's formation in 1971: egalitarian partnership, great stories, and ideas that spark positive change. In the tradition of our founders, New Day still seeks to be honest and intentional in addressing the racial, cultural, and socioeconomic composition of our membership.
New Day Films has thrived in the competitive educational distribution arena because we have always managed to stay ahead of the media curve, starting with 16mm film, moving early into VHS and then DVD, establishing our first website in 1996 and launching streaming in 2008.