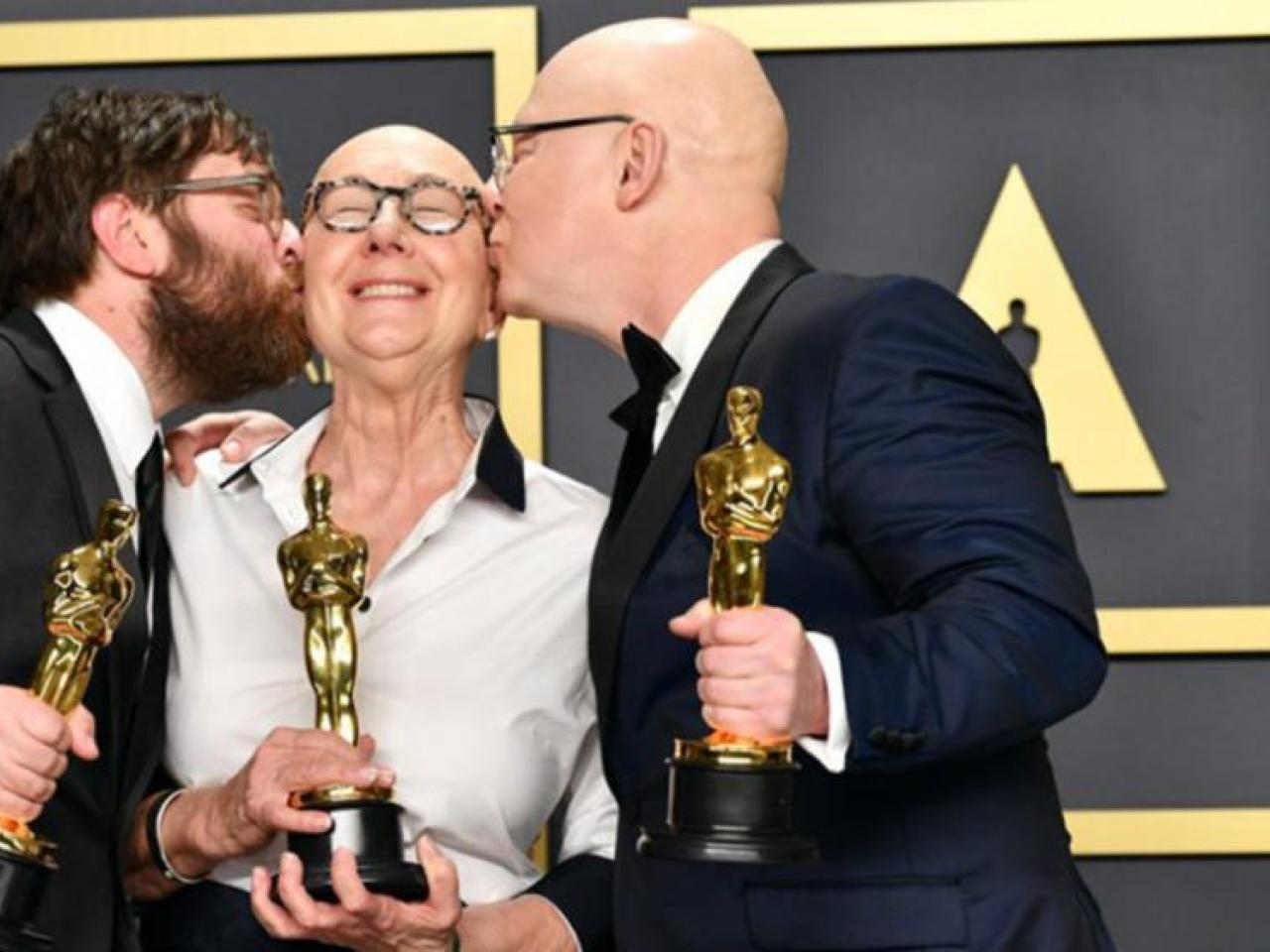 Introduction
Extraordinary Films From the Filmmakers Who Make Them
New Day at a Glance:
New Day was founded in 1971 by four feminist filmmakers.
We continue to uphold the values that inspired the founders: equitable partnership, powerful storytelling, and positive change.
New Day is a cooperative of over 140 filmmakers who share the work of distribution, operations, and leadership — creating a powerful and self-sustaining model for collective work.
We are committed to practices of equity and justice in all that we do, including broad-based recruiting, mentorship, and support of under-represented filmmakers through loans for distribution startup costs..
Stream our films directly from this site, selecting the best streaming option for you at checkout. We offer a variety of license terms, from two weeks to life of the file. We also offer customized collections and in most cases files to download. You can also stream our films via Kanopy.
For Customers
You can license a single title, a curated or customized collection, or our entire catalog. We continue to offer rapid fulfillment of DVD orders. You can also find many of our titles on the Kanopy streaming platform.
For Individual Viewers
New Day Films distributes to institutional customers such as libraries, schools, and community groups, and we encourage people to find our films from these sources. Many of our films are available and priced for individual viewers through our filmmakers' individual web sites and other direct-to-consumer platforms. We encourage you to contact the filmmaker for information about affordable individual viewing options.
For Filmmakers
If you're interested in distributing your social issue film through New Day, please visit our Apply to Join Us page to learn more.