3 New Day Films Stream for Free in Response to the Orlando Tragedy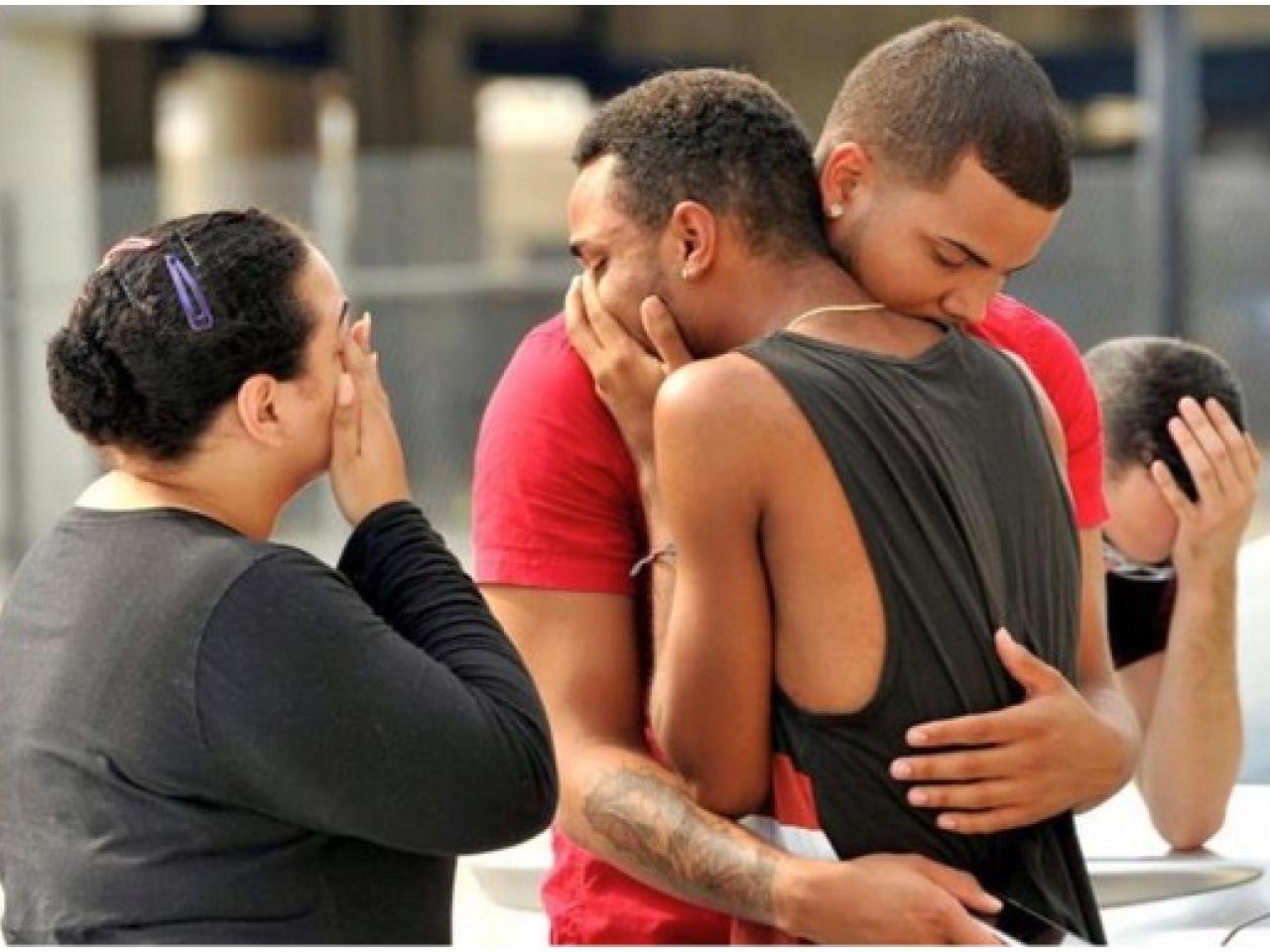 On June 12, 2016, an attack on a gay nightclub in Orlando, Florida, became the worst mass shooting in modern US history. For three filmmakers at New Day, the tragic massacre was deeply personal. Having worked previously on films about hate crimes targeting the LGBTQ community, they felt compelled to take immediate steps to engage others in discussions about homophobia and the process of healing.
When New Day member Tami Gold heard of the attacks, she was devastated. She writes, "It was a heart-wrenching reminder of the escalating levels of violence gay, lesbian, queer and transgender people face throughout the United States." For Gold, the incident brought back painful memories of a hate crime that she had documented in her film Puzzles: When Hate Came to Town. Co-directed with David Pavlovsky, the film documents the impact of a 2006 shooting in a LGBTQ bar in New Bedford called Puzzles. The young perpetrator attempted to shoot three bar patrons and later killed himself and two others. Gold and Pavlovsky purposefully include a wide range of voices – from members of the perpetrator's radical gang, to victims and their families, as well as gay and straight patrons of the bar. These multiple perspectives viewed over several years allow Puzzles to reveal how a culture of hate and fear can eventually lead to violent acts.
After the Orlando tragedy, Gold decided to make her film available for free online. She says the broad reach achieved, including two local broadcasts and several media interviews, has been very encouraging. Gold has also invited audiences to share their responses on her website and Facebook pages. She explains,
"If there was ever a time to tackle this crisis, it is now, and we want to be part of this discussion."
Viewers have expressed immense gratitude: "Watching Puzzles was the antidote to the sense of despair I felt," says one woman on Gold's Vimeo page. Another remarks, "I still hurt over the people murdered in Orlando, but it helps me to talk about this with friends everywhere… it's a great way to generate a conversation."
Another New Day film that explores the impact of hate crimes on a community is New Day member Beverly Seckinger's documentary Laramie Inside Out. In it, Seckinger returns to her hometown to make sense of the tragic murder of Matthew Shepard, a gay student who was brutally beaten and left to die in 1998. The murder put Laramie into the media spotlight and sparked a nationwide debate. As Seckinger confronts her own closeted youth in Laramie, she interviews different community members. While the "God-hates-fags" Westboro Baptist Church continues to condemn Shepard and all LBGTQ people, Seckinger is heartened to see that many people have started speaking out and taking action.
"I realized then that a history lesson was in order, and that my film might provide some desperately needed perspective and inspiration."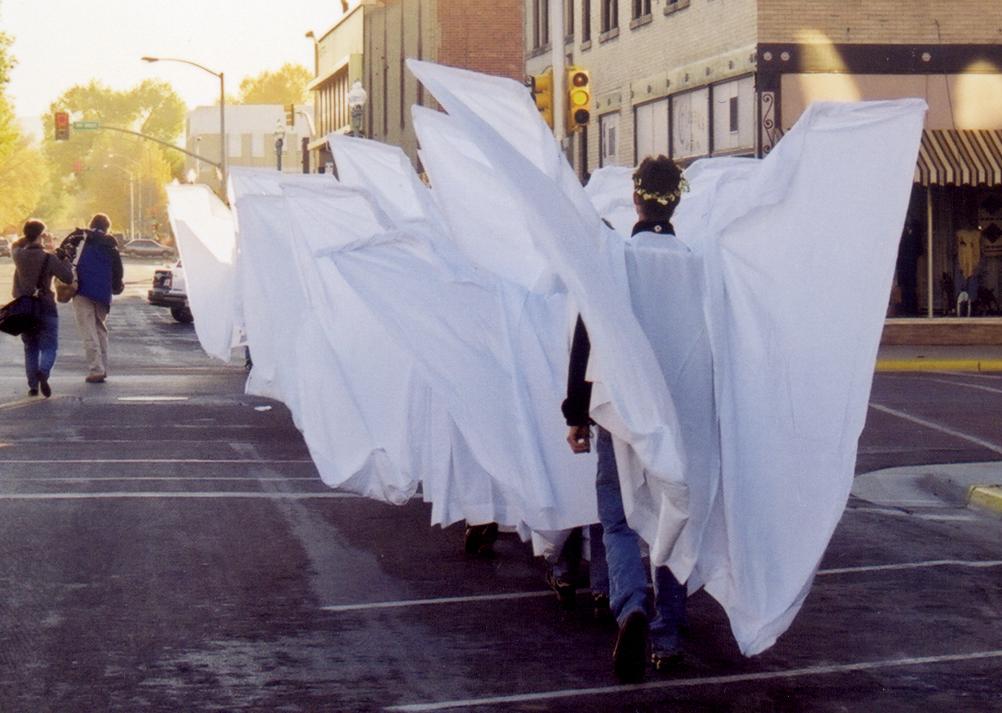 While Puzzles and Laramie Inside Out document the aftermath of LGBTQ hate crimes on communities, Yun Suh's film City of Borders provides a hopeful message about peace and unity. Set inside the only gay bar in Jerusalem, Suh introduces us to five Israeli and Palestinian patrons who have found common ground and a sense of community.
Shortly after 9/11, Suh noticed a growing trend in the media to demonize Muslims, who were often depicted as violent fanatics. Compelled to show another perspective, Suh chose to follow Israeli Palestinians who are proud to be gay and Muslim. She writes, "I was so inspired by the courage of the young people who chose to break the cycle of hatred and violence that they were taught and chose to love and laugh in spite of all the threats that surrounded them just outside their sanctuary."
In the aftermath of the Orlando tragedy, Suh was struck by the media's focus on the gunman's alleged connections to terrorism and radical extremism. She notes, "The Orlando tragedy surfaced the widespread Islamophobia and xenophobia that exists in this country. When the shooter, Omar Mateen, was identified as Muslim, the mainstream media and politicians were quick to push their anti-Islam bias and label this massacre as an act of terrorism rather than a hate crime."
Amidst all the incendiary headlines and rhetoric, City of Borders provides a voice of reason, reminding viewers that it is possible for a community to find peaceful connections despite war and differences in religion and ideology. As with Gold's and Seckinger's films, there is still a chance to take action and inspire social change. Suh writes,
"There is far greater power and beauty in our diversity and unity that remains untapped."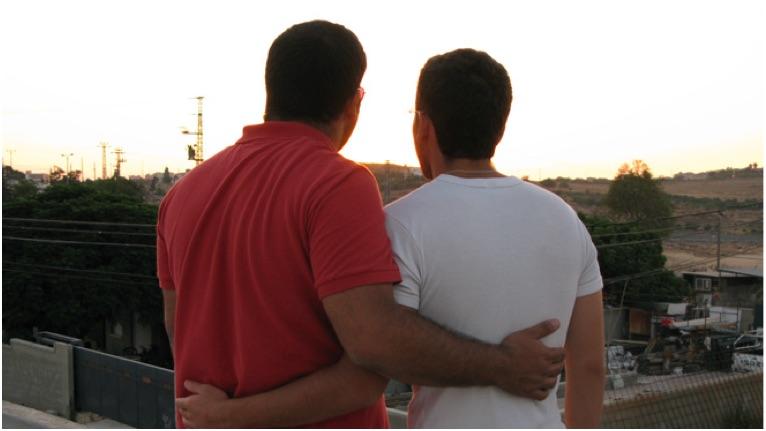 While many of us are still trying to recover from Orlando's tragedy, these three powerful films offer up a glimmer of hope.
From now until September 1, view them online for free. Simply click on the appropriate film below, add a 3-day streaming license to your shopping cart, and apply the following promo code: NEWS716.
Puzzles: When Hate Came to Town
Learn more about the rest of New Day's award-winning LGBT titles.
And for ideas on how to teach LGBT issues in the classroom, have a look at this excellent blog post by New Day filmmaker Nomy Lamm.