Duke Archive Hosts Screenings and Discussions Oct 19-22 to Celebrate 50 Years of New Day Films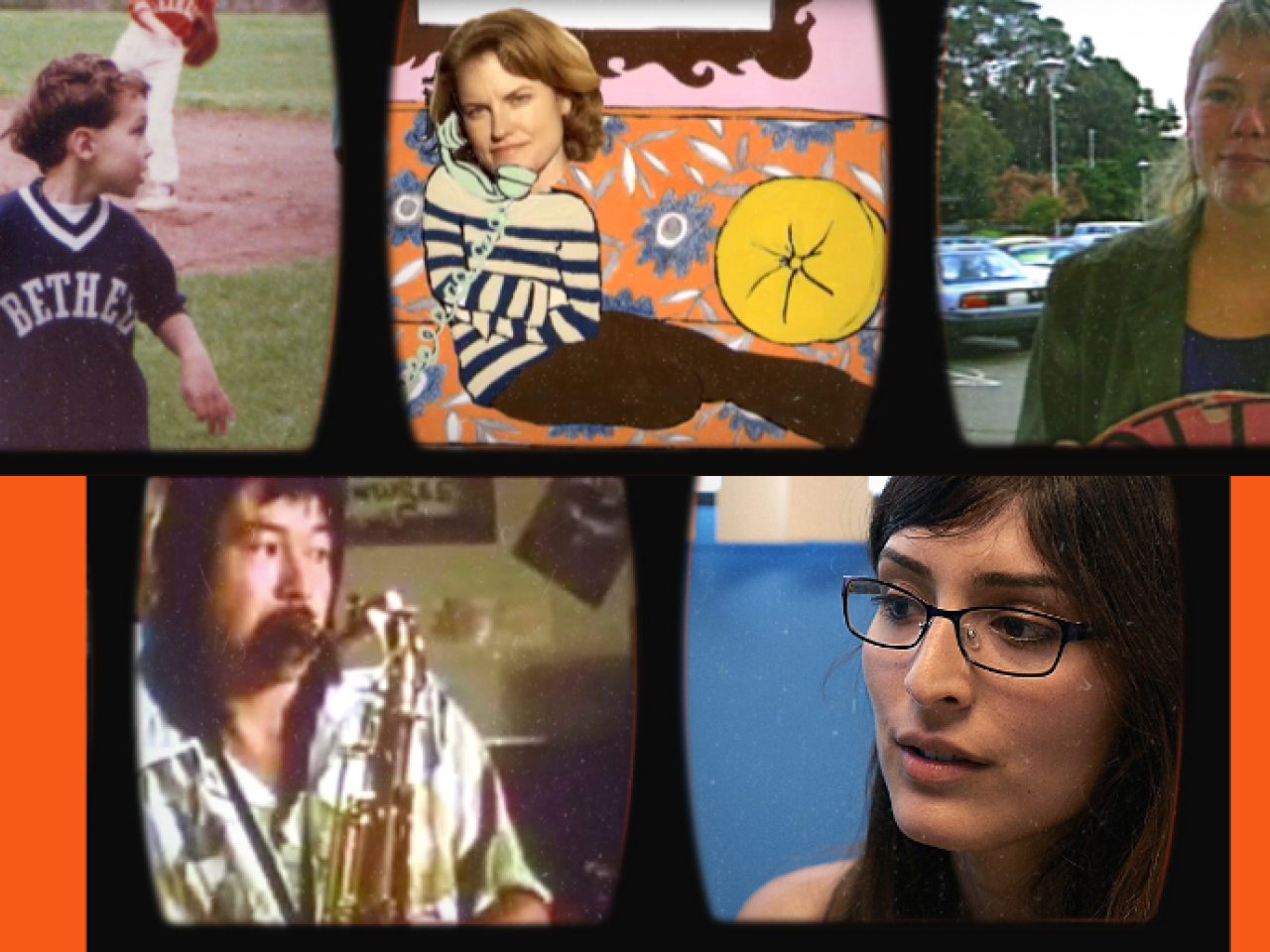 In celebration of 50 years of groundbreaking documentaries by New Day Films' filmmakers, Duke University's Archive of Documentary Arts, which holds the New Day Films collection, Screen/Society and the Power Plant Gallery will be hosting four days of screenings and discussions October 19-22. The Founder's Virtual Conversation on October 19 at 7:00pm will be held over Zoom. The screenings October 20-22 are in person at the Rubenstein Arts Center, Duke University (2020 Campus Drive). All events in this series are free. Further details about the screenings schedule and the featured films are available here.
New Day Films, which was founded in 1971 as a filmmaker-owned co-op, has documented the history of a wide range of social movements, from the nascent women's movement to anti-war activism, labor struggles, the fight for LGBTQ and disability rights, racial equality and other issues confronting society in the U.S. and abroad. Films in New Day's collection have won Oscars, Emmys and numerous other awards and honors over five decades.
"Back then," Founder Liane Brandon recalls "cable, videotape, YouTube, social media, email and cell phones didn't exist, and TV stations didn't show independent social issue films. We felt that reaching our audiences was a political act...as much as the act of making films."
The Archive of Documentary Art, which is part of the David M, Rubenstein Rare Book and Manuscript Library, holds the analog and digital versions of the founders' films and over 300 digital films from New Day members as well as pamphlets, catalogs, magazines and photographs of members and events.
A number of prominent archives sought the New Day collection, but Brandon says that "what made the Rubenstein Archive at Duke so compelling as a permanent home for our films and papers is that it is a place that not only understands the importance of these historical materials, but has a skilled staff, a film archive and is committed to preserving them for future generations."
She adds that as documentaries have migrated from 16mm to videotape to digital, it is important to update the films as digital formats change. Since the agreement was signed between New Day Films and Duke in March of 2011, the archive has become a valuable resource for students, film scholars and historians of social movements.
"It is easy to forget that archives are living things," says Caitlin Margaret Kelly, curator of the Duke archive. "Too often we see them as containing objects of the past, but what an archive really includes is the ability to revisit that past, to offer new insight, understanding, and reckoning. The New Day Films archive at Duke brings together a rich history of documentary filmmaking in conversation with contemporary times; from which to explore not only feminist-driven filmmaking, but also the movements and stories that endure."
Wednesday, October 19 at 7:00pm ET - Founders' Virtual Conversation
The first of four days of events will be an online discussion with the founders of New Day. Amalie R. Rothschild, Jim Klein, Liane Brandon and Julia Reichert will be featured and a Q & A with viewers will follow. These four feminist filmmakers created New Day Films 50 years ago because they had no effective way to distribute their films about the women's movement. The general public can register to join this event via Zoom here.
Thursday, October 20 at 7:00 pm ET - Founders' Films Screening
Films by the founding members will be the first of three in-person screenings.
Growing up Female (51 mins, 1971) by Julie Reichert and Jim Klein produced in 1971 was a trail blazing examination of the forces that shape women's socialization as shown in vignettes of six women ages 4 to 35.
Anything You Want to Be(8 mins, 1971)by Liane Brandon is a series of comical vignettes where a bright high school girl finds that, despite her parents' assurance that she can be "anything she wants to be," she is repeatedly foiled by social expectations and media stereotypes.
Betty Tells Her Story (20 mins, 1972) by Liane Brandon is the poignant tale of beauty, identity and a dress - that explores the ways in which clothing and appearance affect a woman's identity.
It Happens to Us (32 mins, 1972) by Amalie R. Rothschild is particularly timely in light of the Supreme Court decision overturning Roe vs Wade, as we learn the personal stories of a wide range of women both rich and poor, young and old, black and white, married and unmarried, as to why ending a pregnancy must remain an available choice.
Friday, October 21, 7:00 pm ET Feature Film Screening and Q & A
Far East Deep Southby Larissa Lam and Baldwin Chiu (76 mins, 2020)
Larissa Lam will be on hand to introduce and discuss the film which sheds light on the history of Chinese immigrants in the segregated South. A moving personal story about the interconnected relationship between the Black and Chinese communities in the Jim Crow era and the impact of restrictive immigration policies that kept families apart for generations.
Saturday, October 22, 2:00 pm ET Shorts Program
Deadly Deception - General Electric, Nuclear Weapons, and Our Environment (27 mins, 1991) by Debra Chasnoff – Deadly Deception exposes what GE never wanted its customers to know: a shocking pattern of negligence and misinformation spanning several decades. Nine months after this film won the Oscar® for Best Documentary Short Subject, GE pulled out of its work in the nuclear weapons industry, and organizers of the GE boycott declared victory in their grassroots campaign.
A Cerebral Game (7 mins, 2017) by Reid Davenport – Baseball was so much more than a game for Reid Davenport when he was growing up. It was about belonging and being a teammate, despite having cerebral palsy. In this intimately personal film, A Cerebral Game, Reid explores the parallel between his adolescent loneliness and his ultimate rejection of the game he loved.
Bachelorette, 34 (30 mins, 2009) by Kara Herold – Kara's mother is obsessed with getting her daughter married. Kara, a single artist and filmmaker in San Francisco, has her doubts. Through the microcosm of her often hilarious interactions with her mom, Kara Herold's Bachelorette, 34 examines the pressure society puts on women to find "Mr. Right."
Cruisin' J-Town (24 mins, 1975) by Duane Kubo and Visual Communications – In Cruisin' J-Town, the roots of the popular jazz fusion band Hiroshima are evident in the opening scenes of pre-redevelopment Little Tokyo. Against a vibrant backdrop of community gatherings, daily interaction with people of various backgrounds, and band rehearsals, the group members discuss the sociological and cultural pulse of the early 1970s.
Becoming Johanna(27 mins, 2016) by Jonathan Skurnik — How does it feel when your mom prays everyday for you to be someone else? That's the struggle Johanna, a 16 year old transgender Latina faces. At first her mom thinks she's confused, or joking, but as Johanna's transformation continues, her mom simply can't handle the fact that her son is Becoming Johanna.
Visit the Power Plant Gallery at Duke's website for full schedule and information.