A New Take on High School: Voices from the New Day collection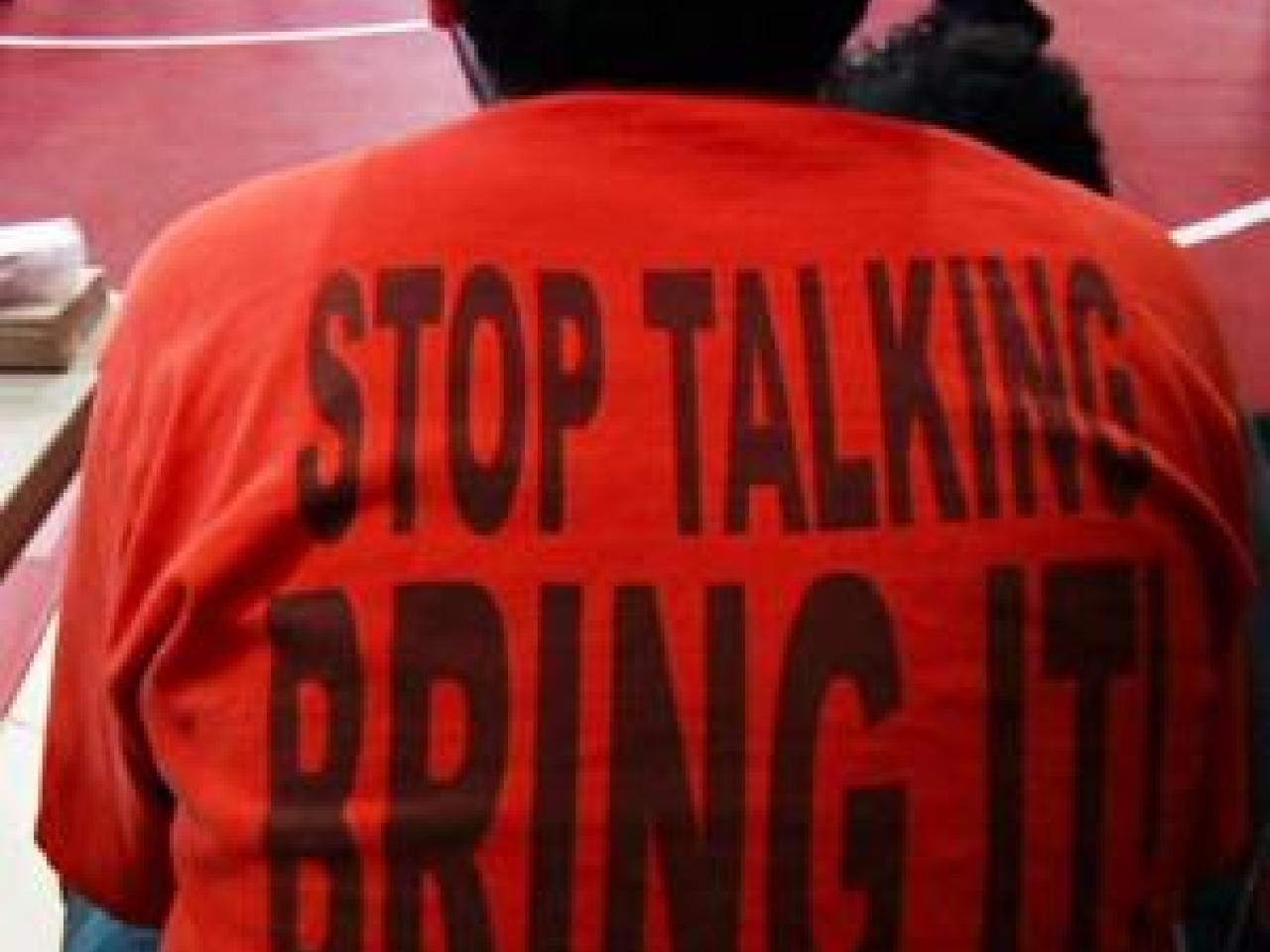 High school years are a difficult period to navigate and if you're a new immigrant, a person who is deaf, or a member of the LGBTQ community, your journey may be even more fraught…or maybe not!
In the New Day Films collection, a variety of award-winning films highlight untraditional high school experiences and reframe the coming-of-age story in surprising ways.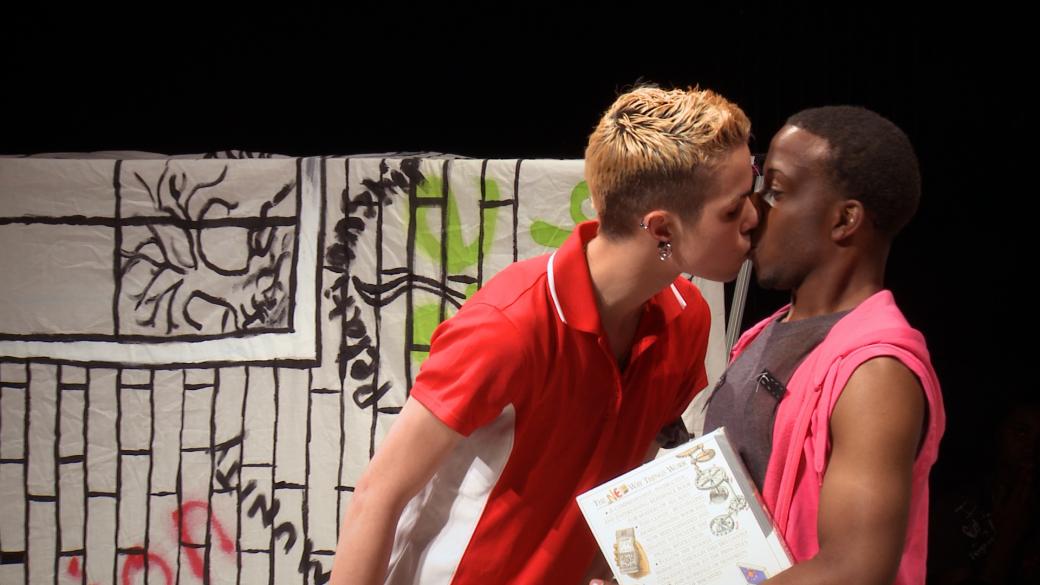 "I've heard that people had no idea that there were out queer youth in Boston's public schools," relates filmmaker Ellen Brodsky. Her film, The Year We Thought About Love, makes clear that the re are! Each year, the theater troupe, True Colors, creates an original play that performs for hundreds of youth in Boston-area schools. Students in the audience laugh, cry out, and even cover their faces when they see two boys kiss. Afterwards, students engage in a lively, honest, and impactful Q&A about sexuality. These performances are empowering and life-changing for the young members of the troupe. And for the audience, the plays offer a deep and meaningful look at the different incarnations of love. One of the main characters in the film, Trae, explains: "When we go to True Colors, labels are gone. They are just taken away. Your name, everything is just gone and you're just you." This is a potent antidote to the pressure to conform that underpins most high school journeys!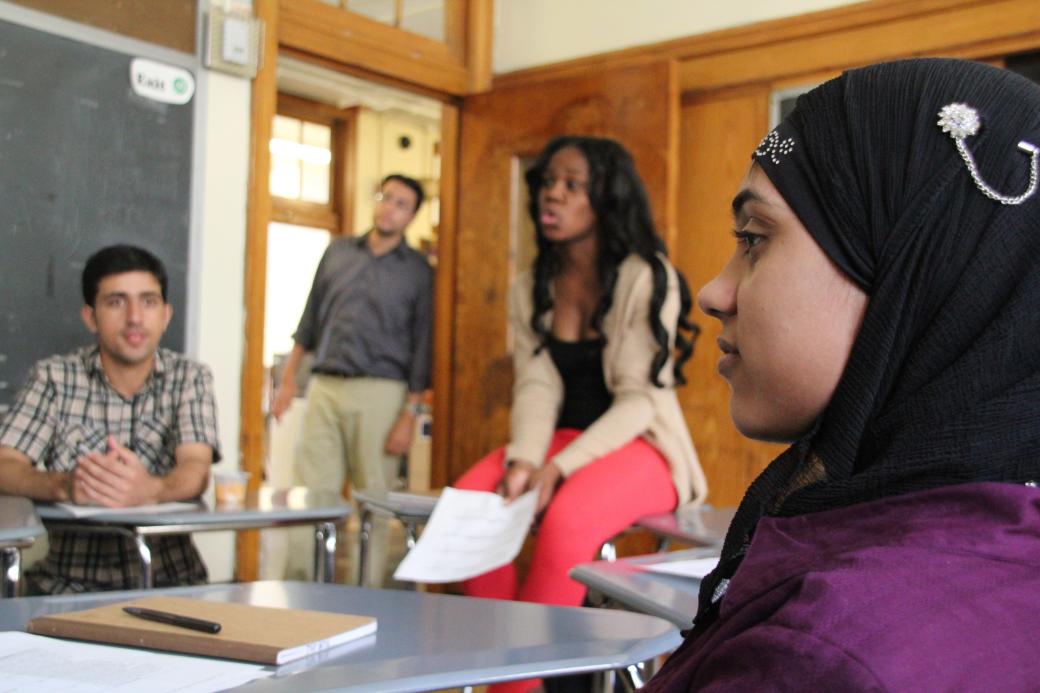 Another angle on high school life is seen in I Learn America, a feature documentary about the International High School at Lafayette, a specialized high school in Brooklyn, New York, where all 300 students are immigrants from over 50 countries. Filmmakers Jean-Michel Dissard and Gitte Peng take us into the lives of 5 students over the course of a school year, documenting their struggles to learn a new language, adjust to a new culture, and develop friendships. Filmed at school and in the students' homes, the film delves into the students' backgrounds, families, friends, their interactions with each other, and the community that they themselves have created within the school.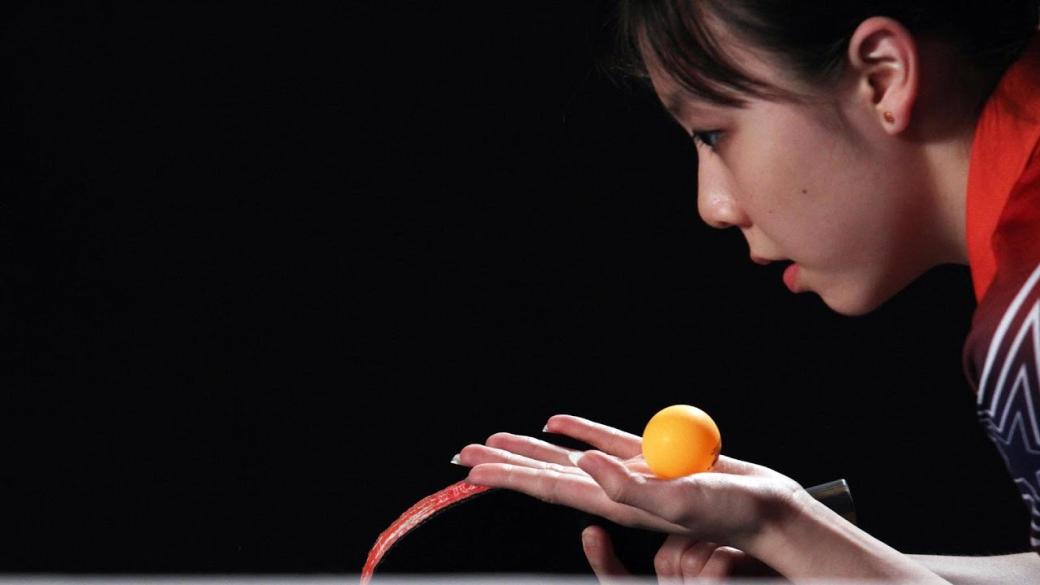 Top Spin, a new feature-length film by Mina T. Son and Sara Newens, follows three teenagers who embrace the challenges of competitive ping pong while balancing the pressures of high school. In their pursuit of Olympic gold, they must juggle homework, training sessions, and social obligations. Son explains, "Though all three athletes share the same goals of competing in the Olympics, they have very different high school experiences. Lily maintains the closest semblance to a traditional high school student, attending public school. Michael, on the other hand, decides to forego his senior year, only taking online classes so that he can train all over the U.S. and in China. Ariel goes to a private high school and is somewhere in between." Waking up at dawn to practice serves before school, missing classes because of overseas tournaments, foregoing senior prom—these choices become the norm for these extraordinary athletes whose dedication and passion are off the charts.
The short documentary Making Noise in Silence is another work by Mina T. Son that follows two Korean-American teenagers adapting to life at the California School of the Deaf, Fremont. Small class size and an overall intimate feeling of the school are key components to their success. Son remarks, "I don't want to over idealize the school, but I got the sense that students were really given the attention they deserved, which should be the standard of education for all students, not just for students who are deaf." It's an environment that embraces not only their language but their culture—atypical to the mainstream high school trajectory, where nonconformity can be a one-way street to social isolation.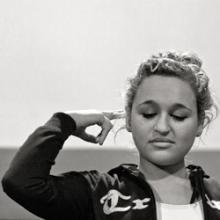 Judy Lieff's Deaf Jam provides a different look at the experiences of deaf teenagers—this time at the Lexington School for the Deaf in Queens, New York. The film draws a vivid portrait of Aneta, a passionate young Israeli-born deaf student who ventures out of the familiar world of her deaf peers through her discovery of American Sign Language poetry. Aneta's poetry becomes a vehicle for her meeting and eventual collaboration with Tahani, a Palestinian spoken word slam poet. Poetry, friendship, and respect transcend politics as the two young women create a form of poetry that communicates to both hearing and deaf in ways the audience might never have imagined. The power and reception of this medium of communication is a riveting testimony to the importance of listening in all modalities. Adolescence is perhaps the hardest time to find and project our true selves. But for the teen protagonists of these five films, it is a challenge they are willing to tackle. Each, with their distinct personalities and particular set of circumstances, finds a path to self-awareness and self-actualization. They represent a new, bolder generation—one that is proud to share its differences instead of conforming to preordained social standards.