New Day at the National Media Market!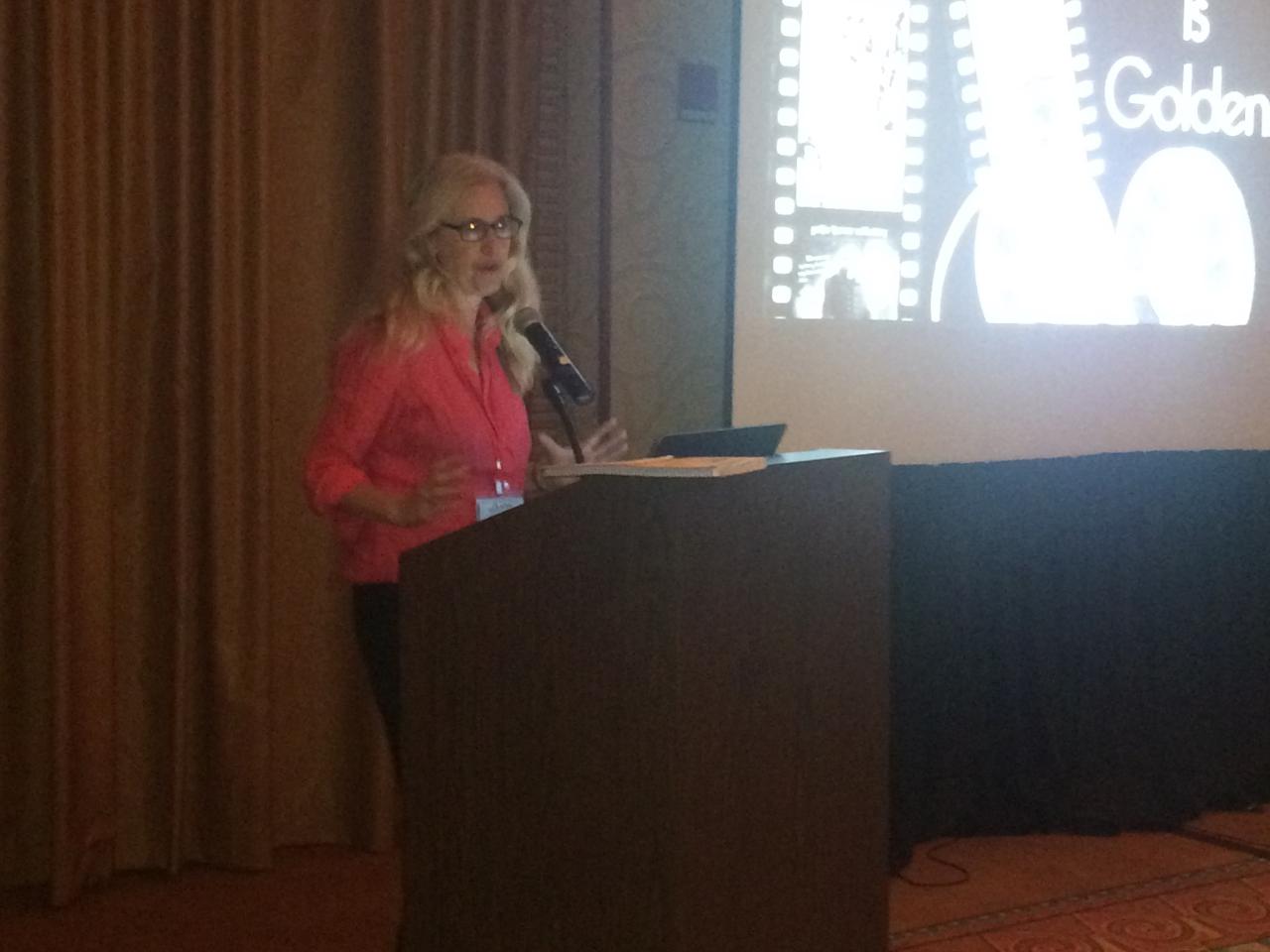 We have officially transformed our suite at the 2015 National Media Market in Albuquerque, New Mexico into a New Day show room!
New Day in the house at NMM
Come find myself and Alice Bouvrie in Room 324, where we've got catalogues, DVDs, and two screening monitors waiting for you. Many of the other booths have Hershey's Kisses or M&M's. As New Days Films is not one to follow the beaten path, we decided to step it up a bit and serve our visitors some local fare: chocolate infused red wine (Black Mesa) from a Santa Fe vineyard and fudge laced with pinions. First come, first serve!
In the afternoon we attended Media Mania, a forum where exhibitors briefly present their collection. Kanopy a rising star in the world of streaming service and New Day's newest partner, spoke first, helping to set the stage for our presentation. I talked about what makes us unique -- a group of independent filmmakers who are deeply passionate about our work and equally passionate about reaching our audiences.
Then onward to screening the impressive composite promo clip of the new releases created by Karen Skloss. One man sitting in front of us winced in response to the clip from The Land, a short documentary about an experimental adventure playground where children learn to manage risks such as fire and sharp objects on their own. There were sighs and laughter followed by an enthusiastic applause, making us very proud to represent New Day!
Now the real media market begins. Please feel free to drop by and see us. We'd love to chat with you in person!