Caught Between Worlds: Migration from a Child's Perspective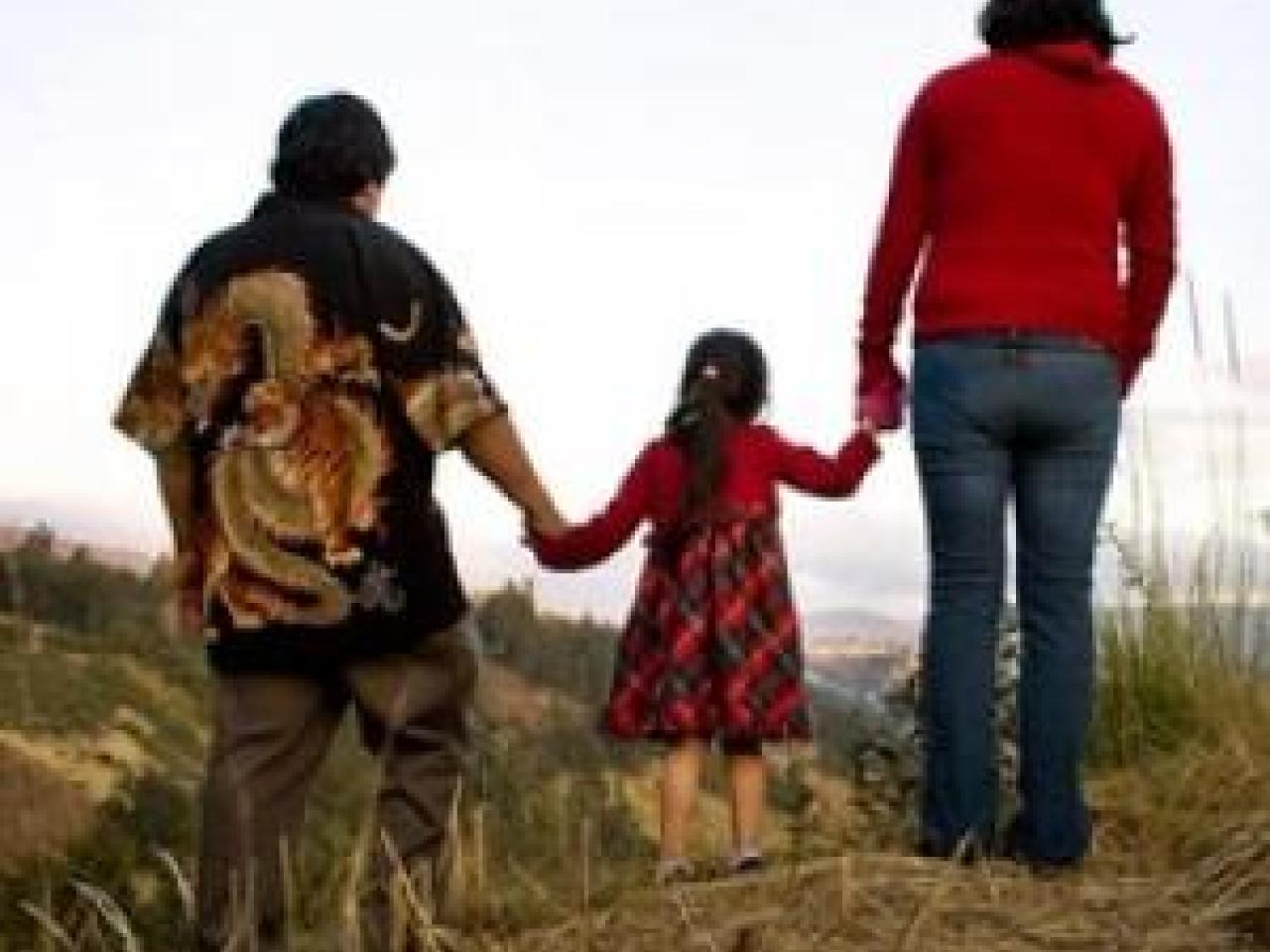 At a time when Europe is reeling from record numbers of refugees, renewed attention has been cast on the issue of migration.
The term "refugee" has come to encompass individuals fleeing environmental change, food insecurity, and generalized violence—such as Syrian civilians fleeing drought and the onslaught of ISIS. Those who fall outside the internationally recognized definition of a refugee but are nevertheless fleeing very serious socio-economic rights deprivations are termed "survival migrants." Many of the other Middle Eastern, African, and South Asian immigrants featured nightly on our television screens fall under this category. They are running for their lives, seeking to find a new home where they can become productive citizens and raise their children safely.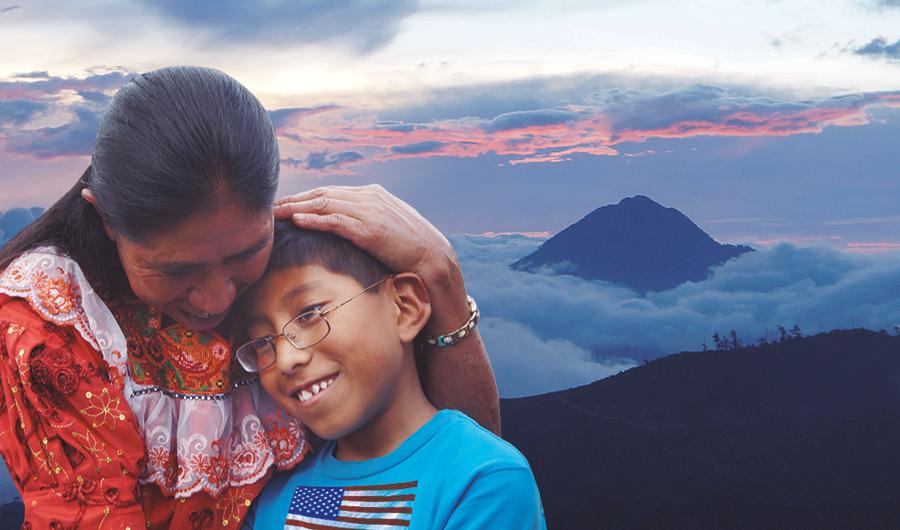 New Day Films hosts a collection of films that address the issue of survival migration into the United States, especially from the viewpoint of those most impacted: the children. The feature-length documentary Abrazos follows the transformational journey of 14 children of undocumented immigrants as they travel to Guatemala for the first time to meet their grandparents and other family members. Their journey highlights the plight of 4.5 million children living in mixed legal status families. Director Luis Argueta was moved to capture this epic experience, noting:
In the process of filming several of my most recent documentaries, I have witnessed the negative consequences of family separation which is caused by a broken immigration system. The ones most affected by the separation are the children.
Sin Pais is an award-winning documentary short that attempts to break through mainstream media's "talking points" approach to immigration by focusing on the intimate experiences of one family. In the early 90s, Sam and Elida Mejia fled a violent civil war in Guatemala. 17 years later, they have built a new life for themselves and their three children in the San Francisco Bay Area. When immigration agents storm their home in search of another person, however, their lives are torn apart. Sam, Elida, and their oldest son Gilbert are all undocumented and become deeply entangled in the U.S. immigration system. Commenting on the experiences of the Mejia family, filmmaker Theo Rigby writes:
Every parent has the responsibility to clothe, house, and educate his or her children. Most immigrants want to provide a better life for their families than the one that they were dealt in their home country. This translates to immigrants being incredibly hard workers and very innovative. More than half of small businesses in the U.S. were started by immigrants, as well as some of the largest businesses.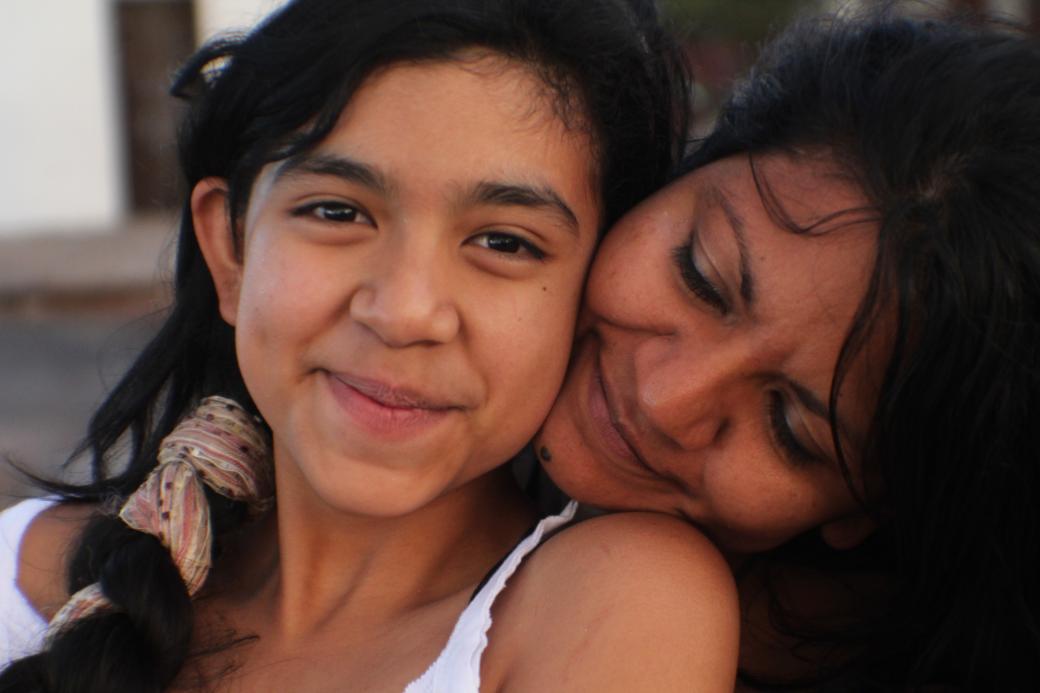 Documentary short Life On The Line tells the story of teenager Kimberly Torrez who lives on the Arizona-Mexico border in a mixed legal status family. Co-directing team Sally Rubin and Jen Giloman set about making a film that would bolster the fight for comprehensive immigration reform and highlight the plight of children and their families who are divided by state and national policies. Filmmaker Sally Rubin explains:
Told entirely from Kimberly's perspective, our film attempts to draw out themes of socioeconomic adversity, the universal challenges of adolescence, the pursuit of opportunity in our education system, and the real-life effects of immigration policies on the ability of students to succeed.
One of New Day's earliest films featuring children caught up in the immigration debate is Children in No Man's Land [no longer distributed by New Day Films], a short documentary about two young children, Maria de Jesus and her cousin Rene, who attempt to cross the US/Mexico border by themselves to reunite with their mothers in the Midwest. Filmmaker Anayansi Prado was deeply impacted by the stories she heard of unaccompanied children making the dangerous crossing over the border and wanted to put a human face to the crisis. She writes:
I wanted to understand and convey the struggles of a family separated by necessity and the children's urges for embarking on such a risk journey. What I found out is that at their core they are not that much different than any of us. They are just families who want to be together and will risk it all to survive and have a chance at a better life.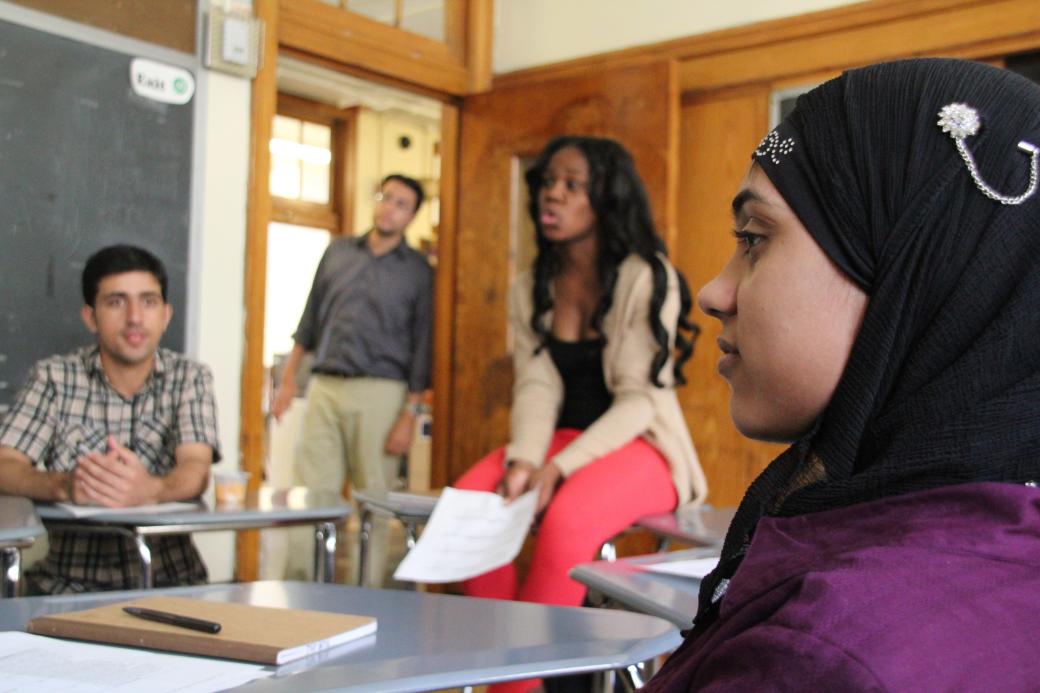 I Learn America is a feature-length documentary set in International High School at Lafayette, a Brooklyn public high school dedicated to teaching newly arrived immigrant teenagers from more than 50 countries. Co-directors Jean-Michel Dissard and Gitte Peng follow five diverse students over the course of a tumultuous senior year to illuminate the broader issues of how the education system and community groups can work together to embrace students in the USA who are first-generation immigrants. Ultimately, the unique learning environment fostered at International High School at Lafayette provides a blueprint for how other schools and society at large can help to support America's newest arrivals and provide them a path to realizing their dreams. Filmmaker Jean-Michel Dissard writes:
Today, a quarter of our nation's children are immigrants or the children of immigrants and nearly one third of our population under the age of 34 fits this demographic. How we fare in welcoming these children will determine the nature of America's continually emerging identity.
Learn more about New Day's films on immigration.