8 Films That Capture Oral Histories from Latin America and Latinx USA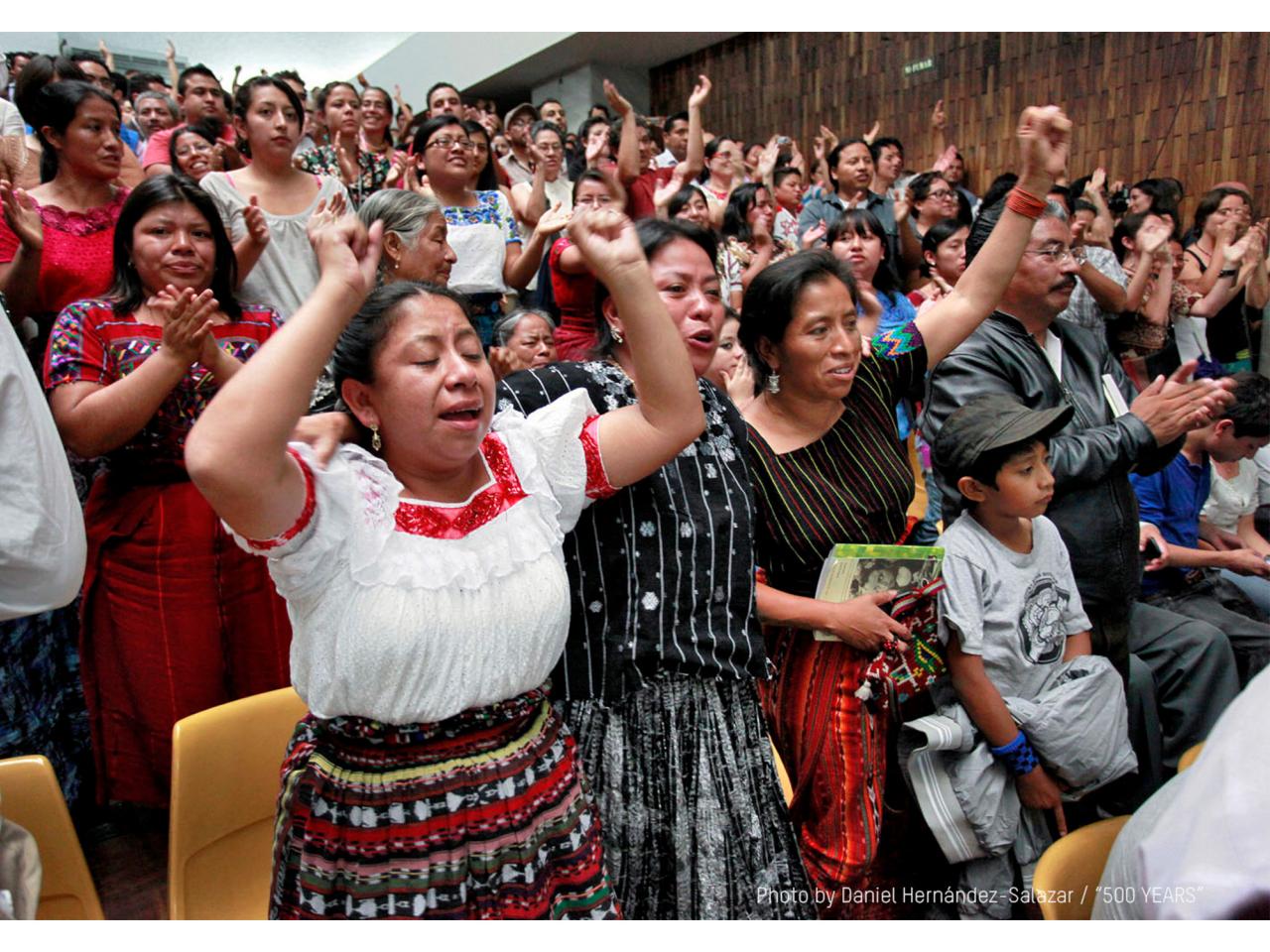 From Guatemala to Cuba to California; from individual voices to national histories, New Day Films offers a strong selection of films that capture the histories of Latin America and Latinx USA from the peoples' perspective. First person testimonies shed new light on our understanding of global politics, border policies, and individual journeys, while highlighting both the diversity and the interconnectedness of Las Americas.
While we highlight eight films here from 1983 to 2022 that cross the borders of history, literature, music, migration, food justice, and political action, we invite you to explore our larger collection of essential documentaries about Latin America and Latino/Latina Studies. We encourage you to visit each film's page to watch their trailers and help share these stories that matter beyond "Hispanic Heritage Month".
Image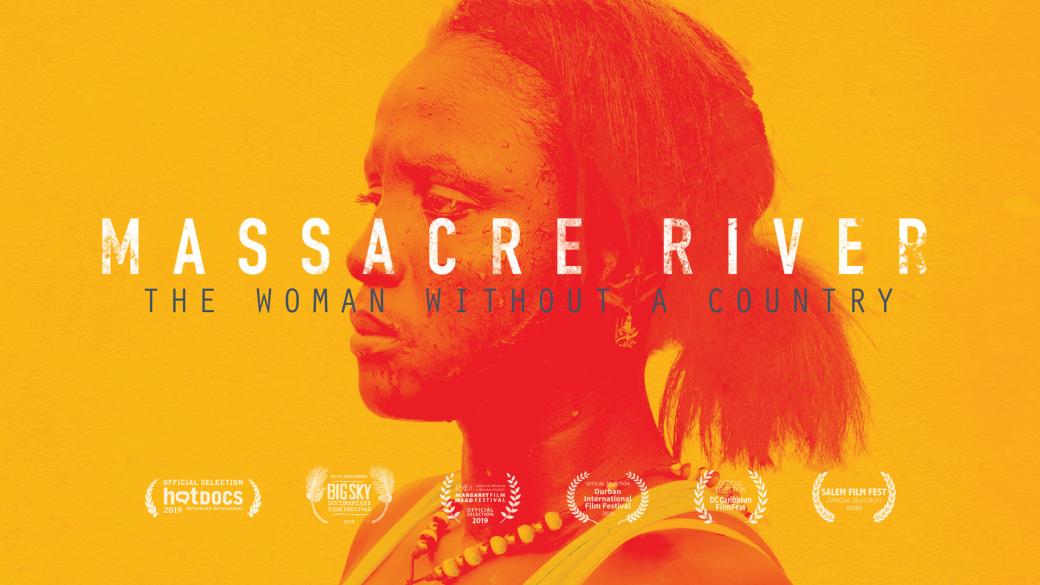 Massacre River: The Woman Without A Country
By Suzan Beraza (55 mins) 2019
"Against a backdrop of rising populism and the spread of mob violence, Beraza uses one woman's struggle to prove her birthright as a way to look at how systems and politics and agendas are being used to turn us against each other..." -- Shane Smith, Hot Docs director of programming, variety.com
What happens when you are left stateless due to a reversal of birthright citizenship? Pikilina is a Dominican-born woman of Haitian descent. Racial and political violence erupt when the country of her birth, the Dominican Republic, reverses its birthright citizenship law and she is left stateless, along with over 200,000 others.
Image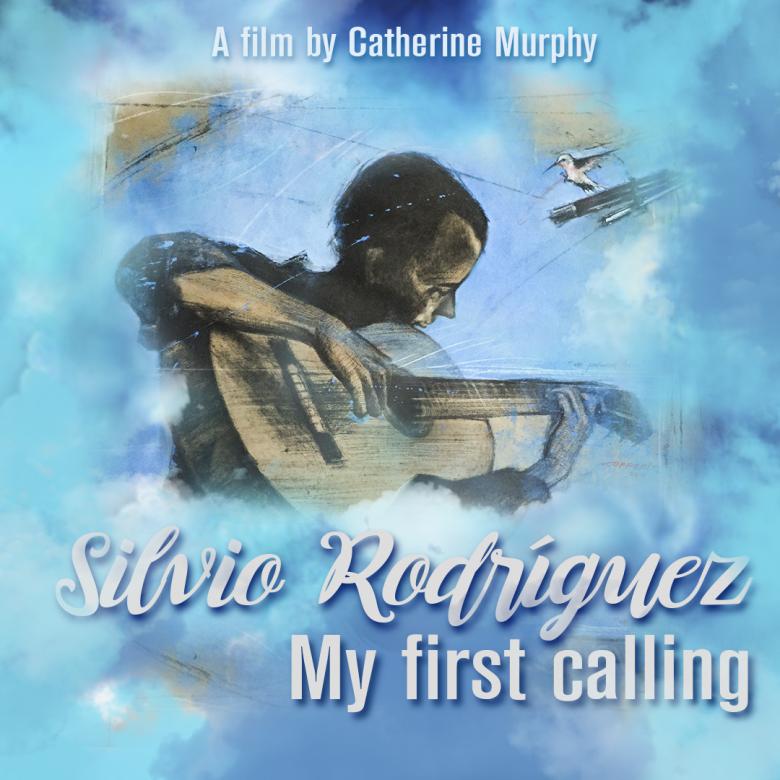 Silvio Rodriguez: My First Calling / Silvio Mi Primera Tarea
By Catherine Murphy (25 mins) 2022
"Murphy manages to reconstruct an intimate vision of the campaign through the memories that the musician shares." --María Isabel Alfonso, nacla.org
Silvio Rodriguez: My First Calling tells the little-known story of Cuban troubadour Silvio Rodriguez, speaking in first person about the life-shifting experience he had at 14-years-old when he signed up to join the youth brigades of the 1961 National Literacy Campaign and taught a rural campesino family how to read and write.
Image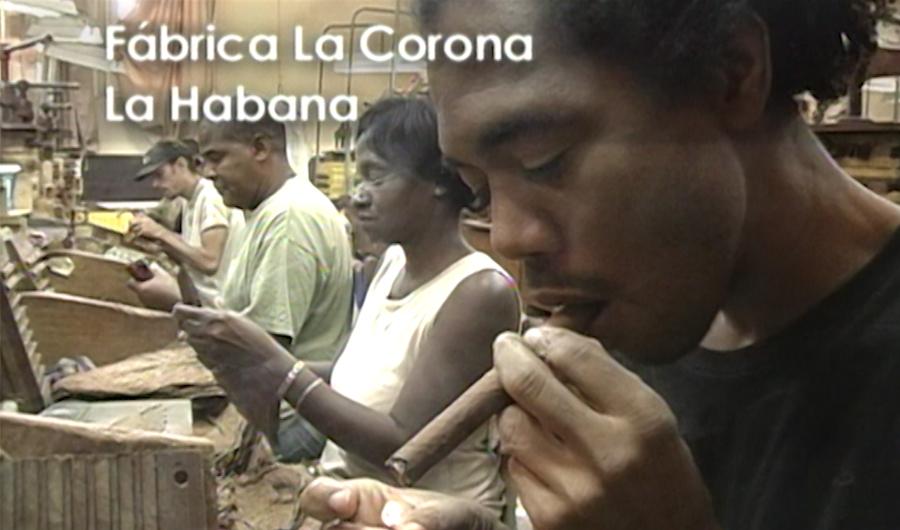 With the Stroke of the Chaveta
By Pam Sporn (28 mins) 2020
"Pam Sporn's engaging documentary, Con el toque de la chaveta, provides a revealing contemporary view of a thriving cultural institution, created by and for workers long before the Cuban revolution." -– Robert Ingalls, Professor Emeritus, University of South Florida, Co-author (with Louis A. Perez, Jr.) of Tampa Cigar Workers: A Pictorial History
With a Stroke of the Chaveta takes viewers into the legendary cigar factories of Cuba to witness the survival of the collective reading of literature while tabaqueros roll cigars. We learn how through la lectura de tabaquería cigar workers have been entertained, educated, and maintained a sense of class solidarity.
Image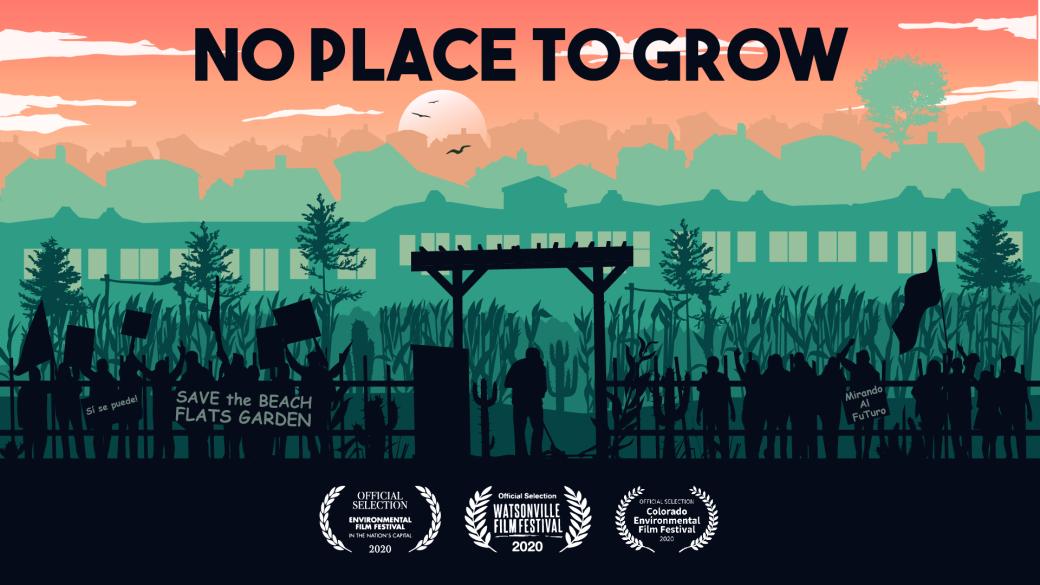 By Michelle Aguilar (27 mins) 2020
'At one meeting captured in the film, supporter Chris Cuadrado says, 'In fighting for this, we're not just fighting for this specific garden, we're fighting to preserve an infrastructure of resources that are for the Latino community here in Santa Cruz.' - - Good Times Newspaper
What happens when migrated farming traditions intersect with the "urban growth machine"? No Place to Grow follows a group of Latinx farmers who find themselves representing a movement to save the last green space centered within a neighborhood facing gentrification in Santa Cruz, Ca.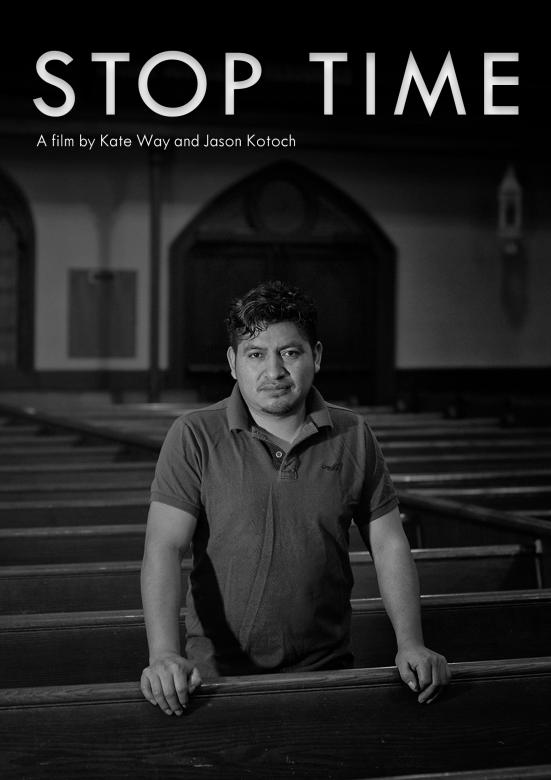 By Kate Way 2022
Stop Time tells the story of Lucio Pérez, a man who lived in a Massachusetts church basement for over three years in defiance of a deportation order. Lucio's moving narrative provides a window into the forces that brought him to the United States, entangled him in the immigration system, and ultimately led him to sanctuary.
Image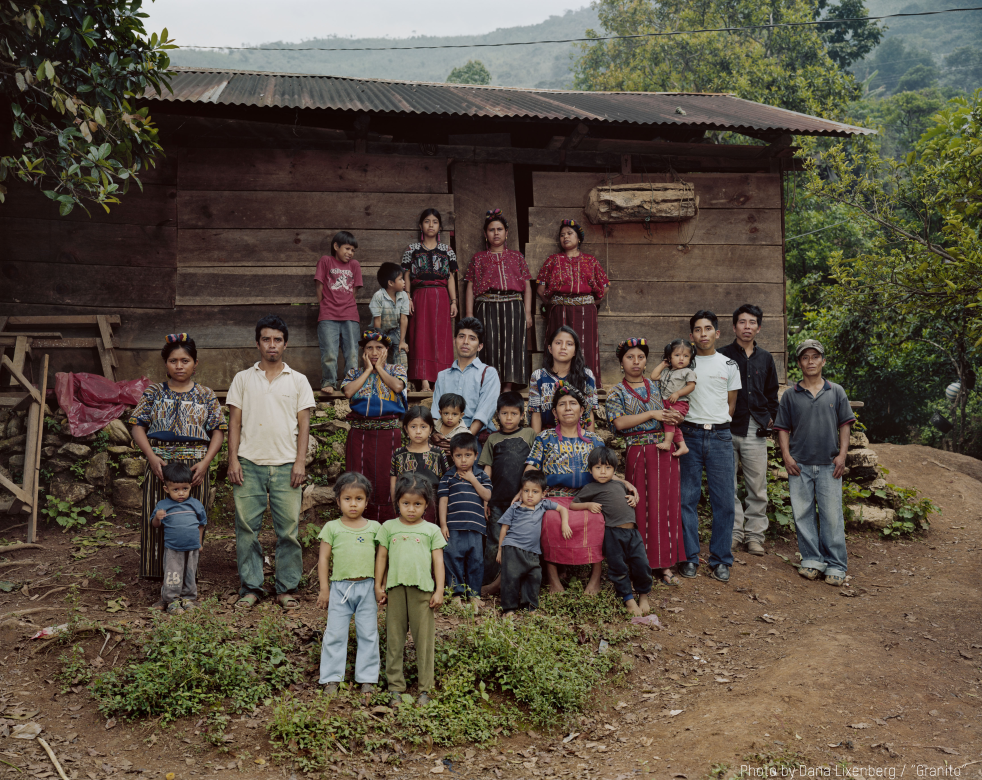 500 Years, When the Mountains Tremble, & Granito: How to Nail a Dictator
Spanning four decades, Paco de Onis and Pamela Yate's trilogy of documentaries on war, dictatorship and social revolution in Guatemala offer an in-depth and essential accounting of modern history.
by Pamela Yates (83 mins) 1983
When the Mountains Tremble introduced indigenous rights leader Rigoberta Menchú as the storyteller in her role to expose repression during Guatemala's brutal armed conflict. Winner of the Special Jury Award at Sundance, the film was seen worldwide and translated into 10 languages. It helped put Menchú on the world stage and 10 years later she was awarded the Nobel Peace Prize.
Granito: How to Nail a Dictator
By Paco de Onis and Pamela Yates (82 mins) 2011
"Granito...doesn't simply relate history; it is also part of history." --Stephen Holden, New York Times
In a startling loop of time and memory, Granito shows how a filmmaker's first documentary has been instrumental to indict Guatemalan ex-dictator Ríos Montt on genocide charges. Part political thriller, part memoir, Yates transports us back in time through a riveting, haunting tale of genocide and returns to the present with a cast of characters joined by destiny and the quest to bring a malevolent dictator to justice.
By Paco de Onis & Pamela Yates (108 mins) 2017
"Yate's films, like the world itself, have no template - they're messy, rich with feeling, liberated from simple theatrical structures, always honest about what is possible. That one of hers ends with hope is a gift." -- Alan Scherstuhl, The Village Voice
500 Years tells the epic story that led Guatemala to a tipping point in their history from the genocide trial of former dictator General Rios Montt to the popular movement that toppled sitting President Otto Perez Molina. 500 Years tells the story from the perspective of the majority indigenous Mayan population, and their struggles in their country's growing fight against impunity. This documentary had its world premiere at the 2017 Sundance Film Festival.