Films That Lift Up Women's Voices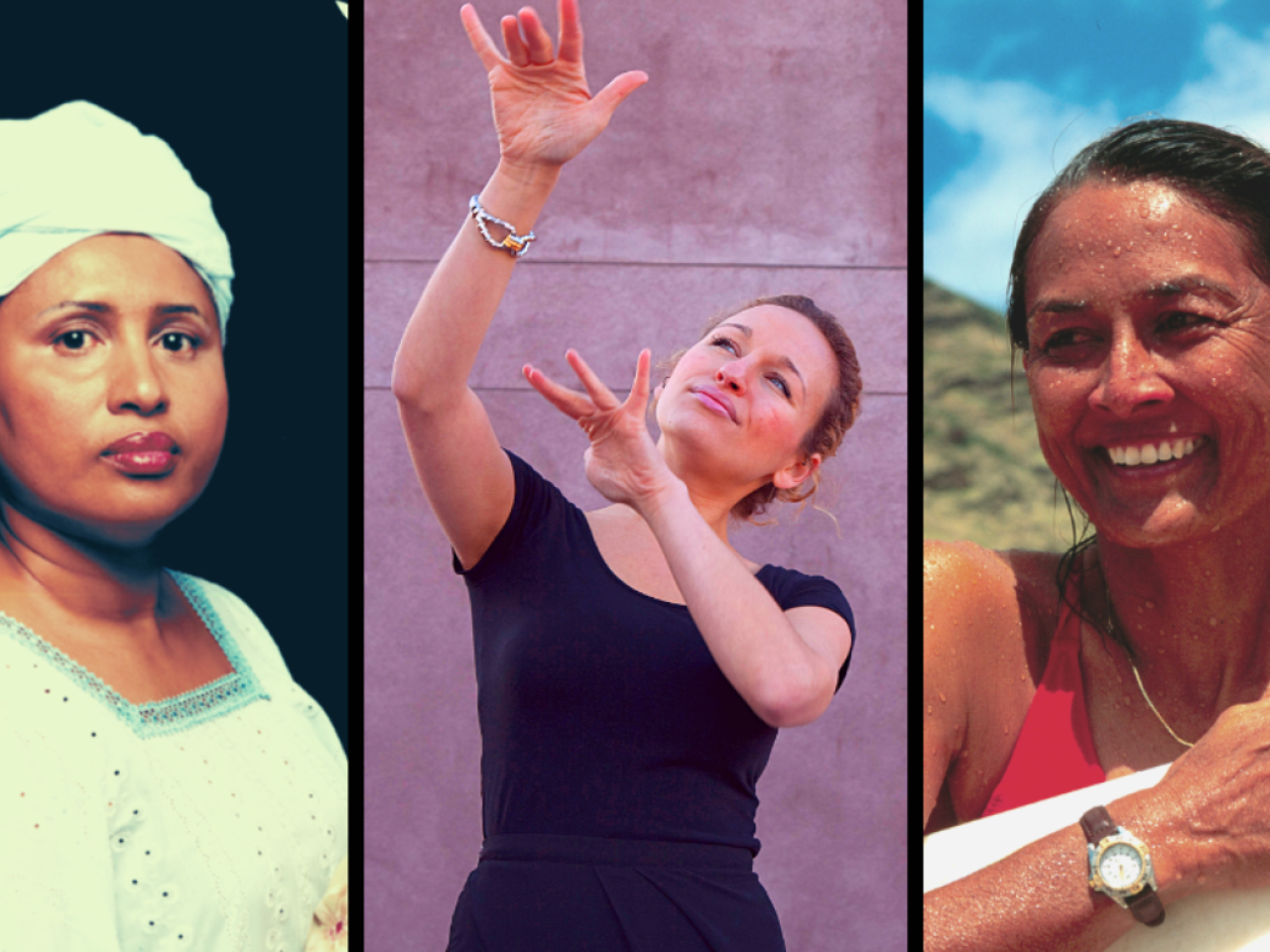 In thinking about Women's History Month and history-making women, I think about New Day Films co-founder, Julia Reichert, who passed away at the end of 2022. I have never spoken to Julia, yet she has made an impact on my life, as she has on the lives of so many indie filmmakers across the globe.
In watching Julia from afar, I've always been struck by her warmth and friendliness, peppered with forthrightness and confidence. I wonder if I have ever seen a filmmaker as confident as Julia — not with bravado or arrogance mind you, but with true confidence. Yet even when you look at Julia's early films, her self-possession and sense of purpose are stamped all over them, long before she became one of the greatest documentary filmmakers of our time.
While all of her films are known to be exceptional, her early films are my favorites. Growing up Female, Union Maids and Seeing Red are scrappy, gritty and direct, like her. They're filled with vibrant, intelligent and powerful people who aren't afraid to express their points of view and share their stories. The movies feature killer soundtracks, fierce camera and editing choices as well as how-the-hell-did-you-find-this archival footage. Decades after Julia's films were made, they still exemplify the phrase that every film funder loves to tout: "Something we've never seen before."
Julia talks a lot about voice, about how she came to understand she had something to say through uplifting workers' voices and experiences like those of her family and community. This got me thinking about my voice as a BIPOC Jewish female filmmaker and is giving me the courage to use it. I am grateful for Julia's commitment to herself, to finding and developing her unique and powerful filmmaking voice, and her indirect encouragement that I continue honing my own.
I am very grateful that New Day was founded to lift up women's voices when they were largely ignored. I'm also inspired by Julia's fellow co-founders' films Anything You Want to Be by Liane Brandon, which challenges gender norms for young women, and Woo Who? May Wilsonby Amalie R. Rothschild, which shows a grandmother beginning a new life as an underground artist.
In addition to these classic films that spotlight youthful and mature voices, I encourage you to watch these bold and diverse stories about women made by women.
Break The Silence: Reproductive & Sexual Health Stories
By Willow O'Feral, 2019, 59 min.
Break The Silence features raw, powerful interviews with 18 diverse cisgender and transgender women about their sexual & reproductive health histories. Challenging social taboo with unflinching candor, vulnerability, and often great humor, Break The Silence kickstarts vitally important conversations.
Deaf Jam
by Judy Lieff, 2013, 70 min.
Deaf Jam is the story of deaf teen Aneta's bold journey into the spoken word slam scene. In a wondrous twist, Aneta, an Israeli immigrant living in the Queens section of New York City, eventually meets Tahani, a hearing Palestinian slam poet. The two women embark on a collaboration creating a new form of slam poetry that speaks to both the hearing and the Deaf.
Every Mother's Son
By Kelly Anderson and Tami Gold, 2004, 52 min.
Iris Baez, a Puerto Rican from the Bronx, never meant to become an activist. Kadiatou Diallo never meant to leave her home in Africa and move to the U.S., to fight for justice for her son. Doris Busch Boskey, a Jewish woman from the suburbs, never thought she'd become a spokesperson against police brutality. This film profiles three women from very different walks of life who find themselves united to seek justice after their sons are unjustly killed by police.
Foreign Puzzle
By Chithra Jeyaram, 2019, 69 min.
Foreign Puzzle is an intimate documentary that captures the journey of an inspiring Mexican American dancer as she communicates the impermanence of life through dance while juggling the roles of a recently divorced parent of a 6-year-old, a choreographer and a primary school teacher amidst intensive treatments for breast cancer.
Heart of The Sea; Kapolioka'ehukai
By Charlotte Lagarde, 2010, 54 min.
Heart of the Sea is a breathtaking portrait of surf legend Rell "Kapolioka'ehukai" Sunn, founding member of the Women's Professional Surfing Association and beloved breast cancer activist. With exhilarating water scenes and captivating archival footage of surf culture, Heart of the Sea is an important look at Hawaii's integral part of America's rich cultural heritage.
Still Doing It: The Intimate Lives of Women Over 65
By Deirdre L. Fishel, 2004, 54 min.
Flying in the face of this culture's extreme ageism, Still Doing It explores the lives of older women. Partnered, single, straight, gay, black and white; nine extraordinary women, age 67-87, express with startling honesty and humor how they feel about themselves, sex and love in later life and the poignant realities of aging.
Triptych: 3 Women Making Art
By Pam Walton, 2018, 28 min.
Art is one of the oldest activities on Earth, even predating science or math. But too often we forget it is a basic part of a balanced, healthy life. Women and art rarely get serious attention in our culture. Older women in art are virtually ignored. Triptych showcases 3 women who are vital and productive well into their seventies.
We invite you to explore more stories that lift up women in our "women's studies" collection.