Mother's Day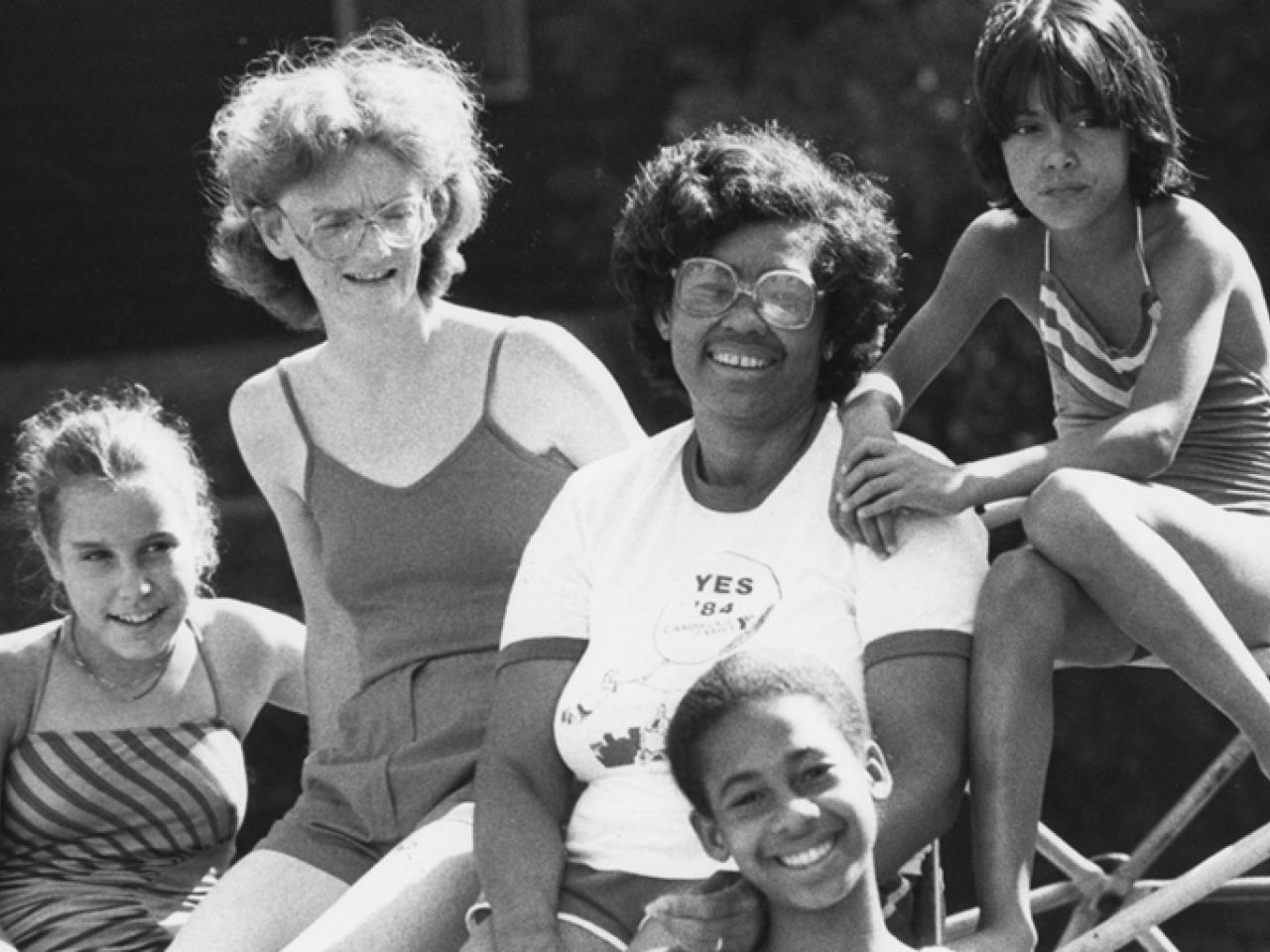 Mother's Day was first conceived in the 1850s when Ann Reeves Jarvis, a social activist and community organizer, put together "Mother's Day Work Clubs" to provide assistance and education to reduce disease and infant mortality. At around the same time, Julia Ward Howe, another activist, as well as abolitionist and suffragette, wrote the Mother's Day Proclamation - a call to action for mothers to work toward world peace. In 1914, President Woodrow Wilson signed a measure officially establishing the second Sunday in May as Mother's Day. New Day Films is proud to share the accomplishments of mothers showcased in our collection as we celebrate Mother's Day.
Wrestling Ghosts, by Ana Joanes, follows the epic inner journey of Kim, a young mother who, over two heart-breaking and inspiring years, battles the traumas from her past to create a new present and future for her and her family.
In 1984, Debra Chasnoff and Kim Klausner produced a landmark documentary film, Choosing Children, which explored the then-almost-unheard-of idea that lesbians and gay men could have children. The film's release was instrumental in the launch of the LGBTQ baby-boom.
Showing deep respect for the accomplishments of mothers of different races, social classes, and lifestyles, Marlene Booth's film The Double Burden: Three Generations of Working Mothers, tells the story of three families, each with three generations of women working outside the home while raising families.
Find these titles and other similar films in New Day Films' Children, Youth and Families collection.