Meet New Day: Olga Lvoff and Victor Ilyukin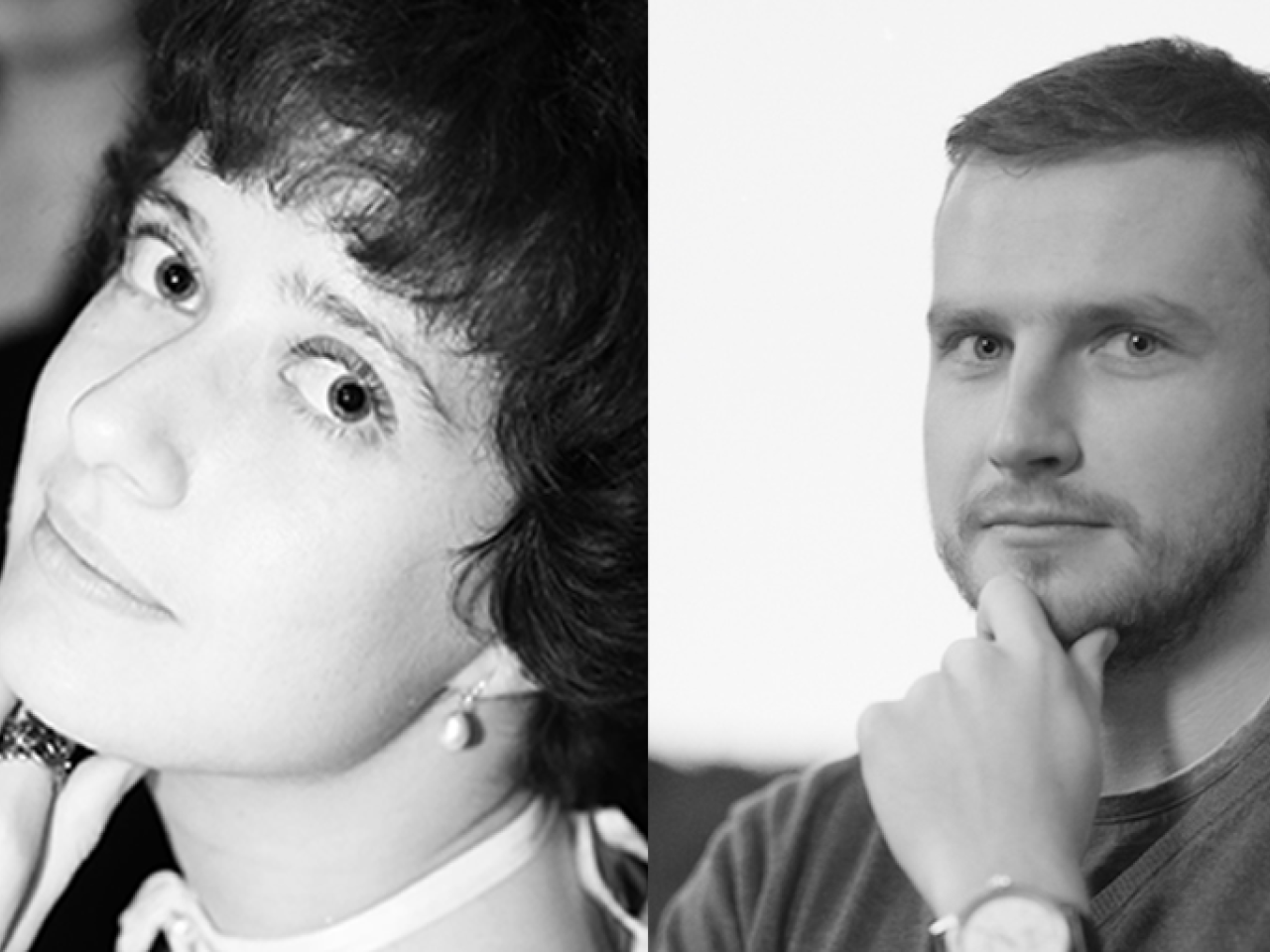 We (Olga Lvoff and Victor Ilyukhin) have been friends for many years. We met in college in Moscow and then found ourselves at the same graduate school in the United States. We share the same interests and have a mutual understanding of an artistic and ethical approach to documentary filmmaking. So, we came together to make our first collaboration on an important and often misunderstood mental condition, dissociative identity disorder (DID). Our film, Busy Inside, gives people with DID a platform to be heard and stimulates critical discussion about identity as a function of the brain.
People usually develop dissociative identity disorder as a result of physical and mental trauma caused by child abuse. Following abuse, DID emerges as a defense mechanism that allows the victim to pass on their unbearable memories to someone else — a different personality created in the victim's mind. We share a belief in the healing power of documentary as an art form and are keen on conveying the uniqueness of the human experience through this medium. Most of the media about DID is sensationalized, but we hope our audiences will ask themselves: "How different are any of us from those with multiple personalities?"
Since my (Olga) teenage years, I was interested in psychology and even considered becoming a psychologist, but instead focused on filmmaking. My work has been shown on PBS and NHK, at Lincoln Center, Tribeca Film Festival, DOC NYC Film Festival, and Harvard University. In addition, it has been recognized by the New York Times, with a Golden Eagle Award, and at the IDFA Forum.
I (Victor) am a non-fiction producer who has worked internationally in documentary film and television for more than 10 years - focusing on social issues, human rights, and mental health. I was on the producing team for Elephant Path (Rue des elephants) acquired by PBS WORLD channel and Al-Jazeera. In addition, I was on the editorial team for Welcome to Chechnya, which premiered at the Sundance Film Festival, was shown at the Berlinale in 2020, acquired for broadcast by HBO, and is shortlisted for the Academy Awards.
Our film, Busy Inside, premiered at the Moscow International Film Festival, won an audience award at the Middlebury Film Festival, and was screened at DOC NYC and the Hamptons Doc Fest. It was selected for the Spotlight on Documentaries Program at IFP Film Week in NYC and will be nationally broadcast on PBS in 2021.