Landmark Films on the Fight for Reproductive Justice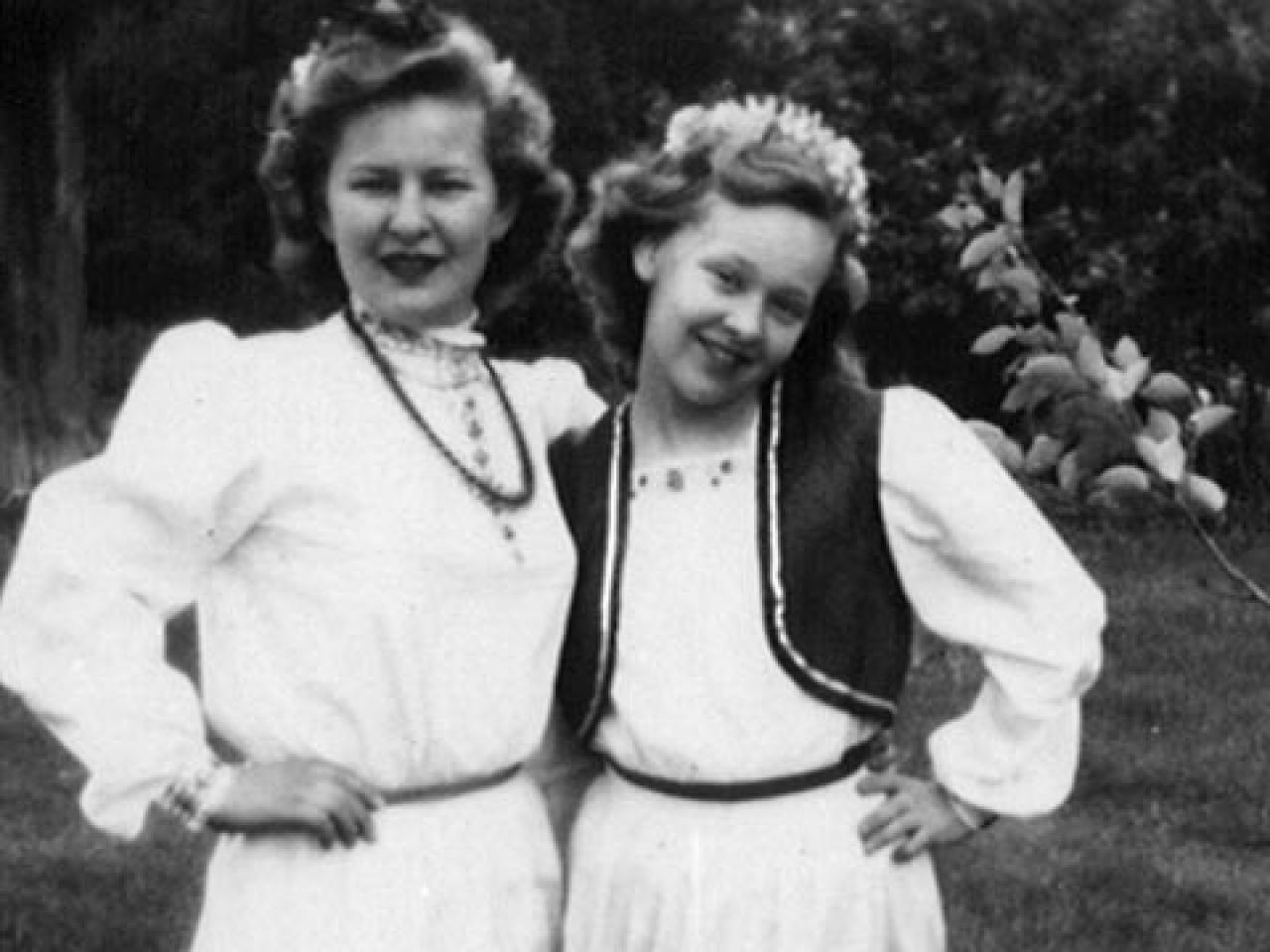 In light of recently renewed debates about the rights of women, the fight for reproductive justice is more important than ever.
In 1971 – while the women's movement was still coming into its own – a group of independent filmmakers were unable to find distribution for their feminist films. New Day Films, born out of necessity and determination, remains a group of filmmakers committed to the ideals of equality, education, inclusion, hope, collaboration, and social change. In 1973, the U.S. Supreme Court's historic decision on Roe v. Wade legalized a woman's right to choose throughout the country. As the volatile and deeply personal issue of abortion becomes headline news once again, New Day Films will do what it does best - illuminate the past and inform the present by distributing social justice films that reveal a history of the people, by the people. This month we feature timely and provocative films that focus on the continuing struggle for women's empowerment and reproductive justice.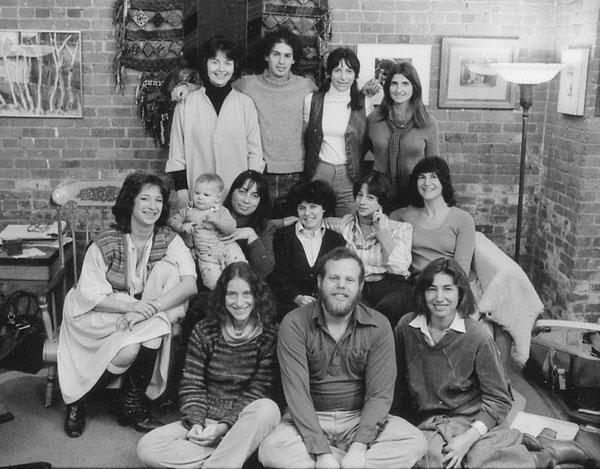 Acclaimed by the New York Times as being "forcefull, intimate, unpretentious and devastating…" the multi award-winning, P.O.V. broadcast film, Leona's Sister Gerri, directed by Jane Gillooly, tells the dramatic story of Gerri Santoro, a mother of two and the "real person" in the now famous photo of an anonymous woman on a motel floor, dead from an illegal abortion. Reprinted thousands of times on placards, and in the media, this grisly photo became a pro-choice icon. Should the media have used this image? What circumstances led to Gerri's tragic death? This film is a moving portrait of Gerri Santoro's life and society's response to her death.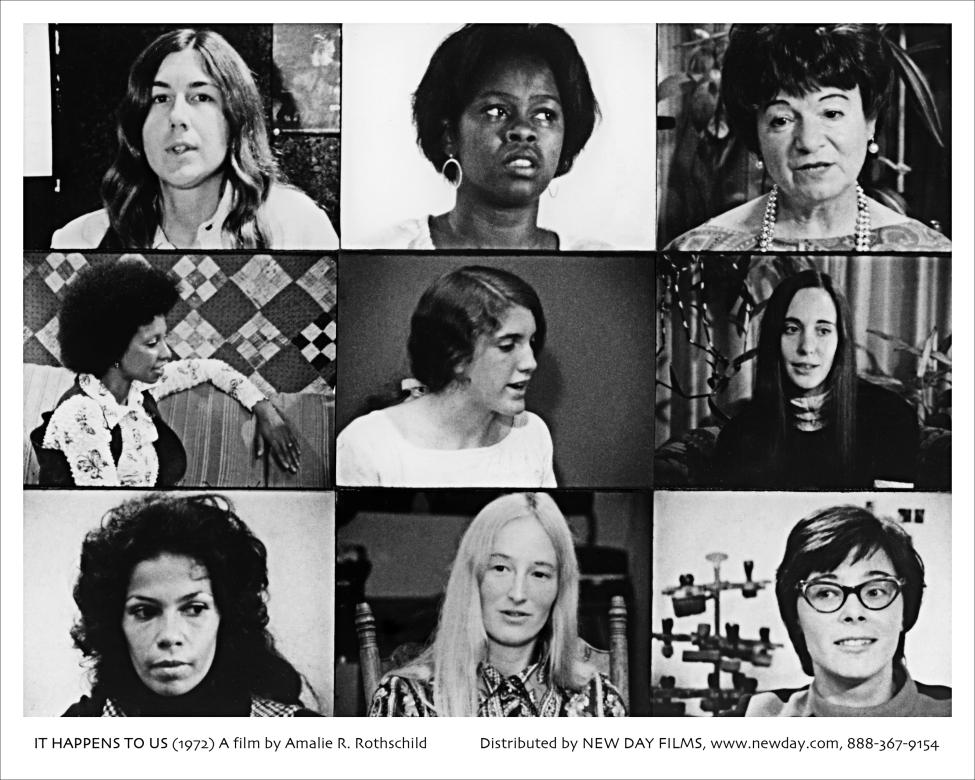 First released in 1972, Amalie R. Rothschild's film, It Happens to Us remains the classic plea for a woman's right to choose. Through the personal stories of a wide range of women, both rich and poor, young and old, black and white, married and unmarried, it presents the most cogent arguments as to why ending a pregnancy must remain an available choice. In particular, it reminds people of the consequences when abortion was illegal and what life was like before the Roe vs. Wade 1973 Supreme Court decision. The New York Times called it "a jolting indictment of the furtive illegality of abortion."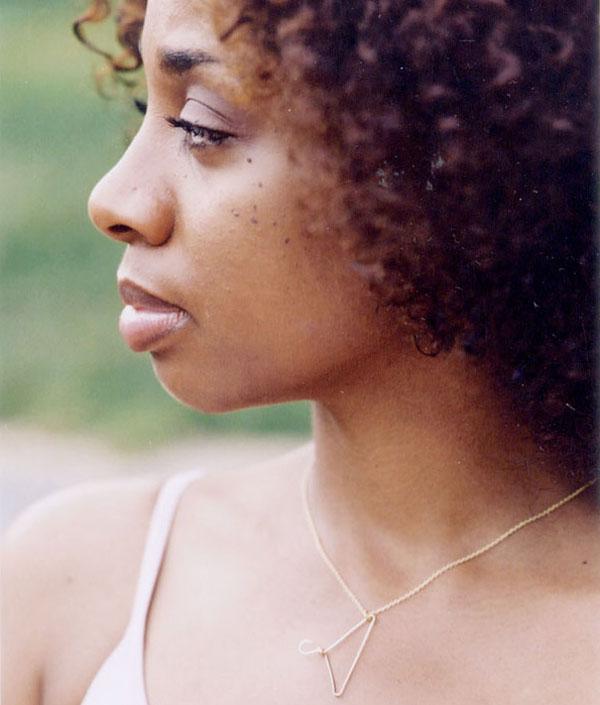 Silent Choices [no longer distributed by New Day Films], directed by Faith Pennick, is about abortion and its impact on the lives of African American women. The film is a "hybrid" documentary – part historical piece, part social and religious analysis, and part first-person narrative. From African Americans' cautious involvement with Margaret Sanger during the early birth control movement to black nationalists and civil rights activists who staunchly opposed abortion (or stayed silent on the issue), Silent Choicesexamines the juxtaposition of racial and reproductive politics. Justine Wadland of Video Librarian called the film "A solid investigation into the social, economic, and political aspects of reproductive rights for African-American women...". Find a list of more films on a variety of topics related to Women's Studies.