Meet New Day: Robert Rooy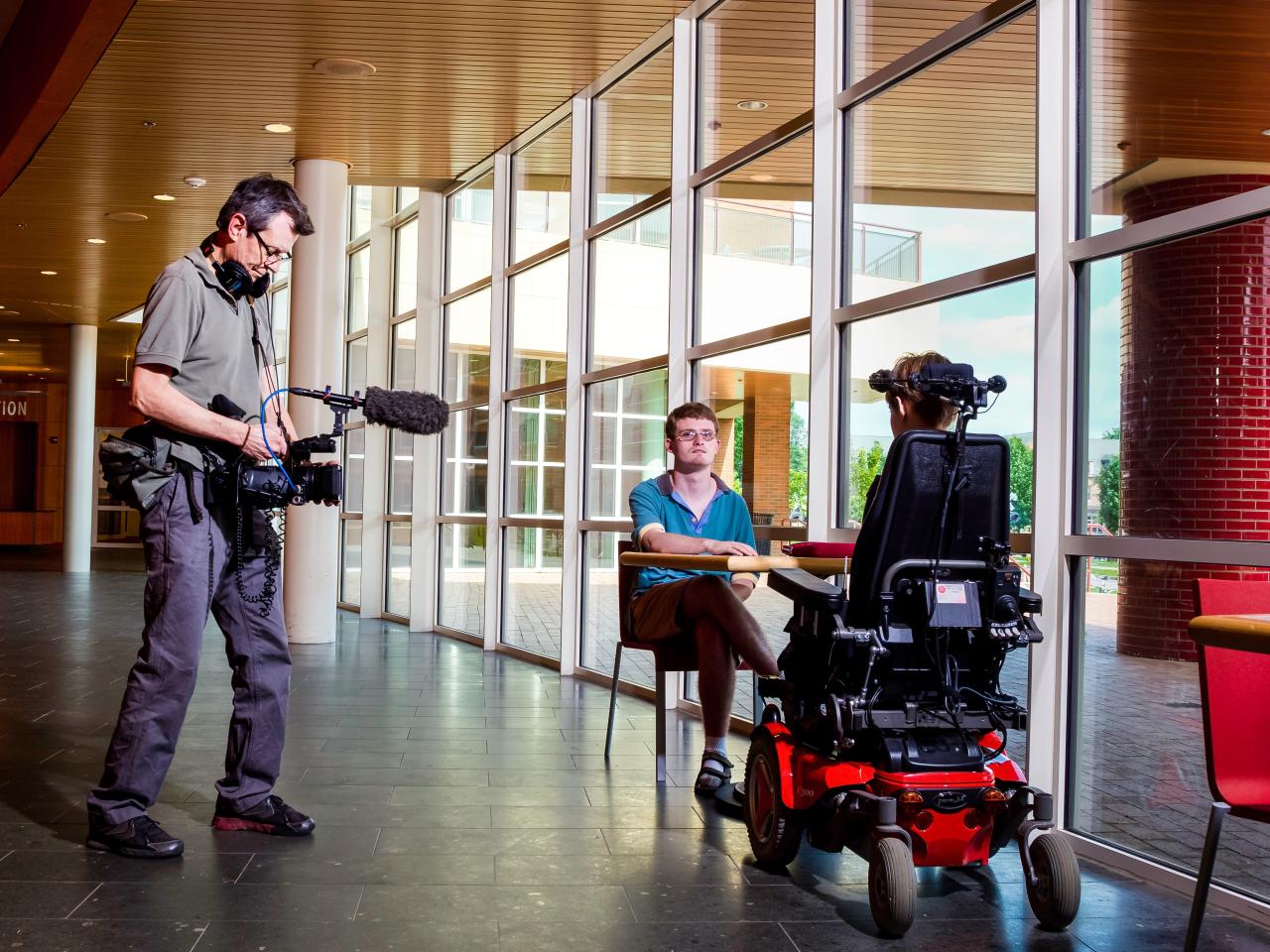 I've been involved with film my whole life, but only in documentary projects for the last ten years or so. I put bread on the table and put two kids through college as a first assistant director in the mainstream film industry, working on a variety of films, including Lonesome Dove, Honeymoon in Vegas, Minority Report and The West Wing. But while doing that, I'd take time off to film pieces on behalf of various nonprofits involved in poverty, human rights, environmental and related issues. That was my film school, and how I learned to film and edit my own material.
Deej is short for "DJ", which is short for "David James Savarese." DJ is a non speaking autistic who came from a tormented past. After spending his early years in foster care, without access to language, DJ found a loving family who insisted that he have a mainstream public school education. When I first met DJ, I was impressed by the fierce conviction that DJ brought to everything he undertook. I followed him through high school in Grinnell, Iowa, and into Oberlin College in Ohio, where he graduated with honors.
DJ and I decided to share equally in the creative process -- to relax control and to build trust. Our decision to share editorial control sets us apart from most autism-related films as we navigated the significant challenges in representing autism together. We were recognized with a George Foster Peabody Award and an Emmy nomination for our efforts. Ours was a collaboration of serendipity, misunderstanding, reappraisal -- and, sometimes, even, epiphany!
I invite you to watch the trailer for Deej.