Meet New Day: Maria Niro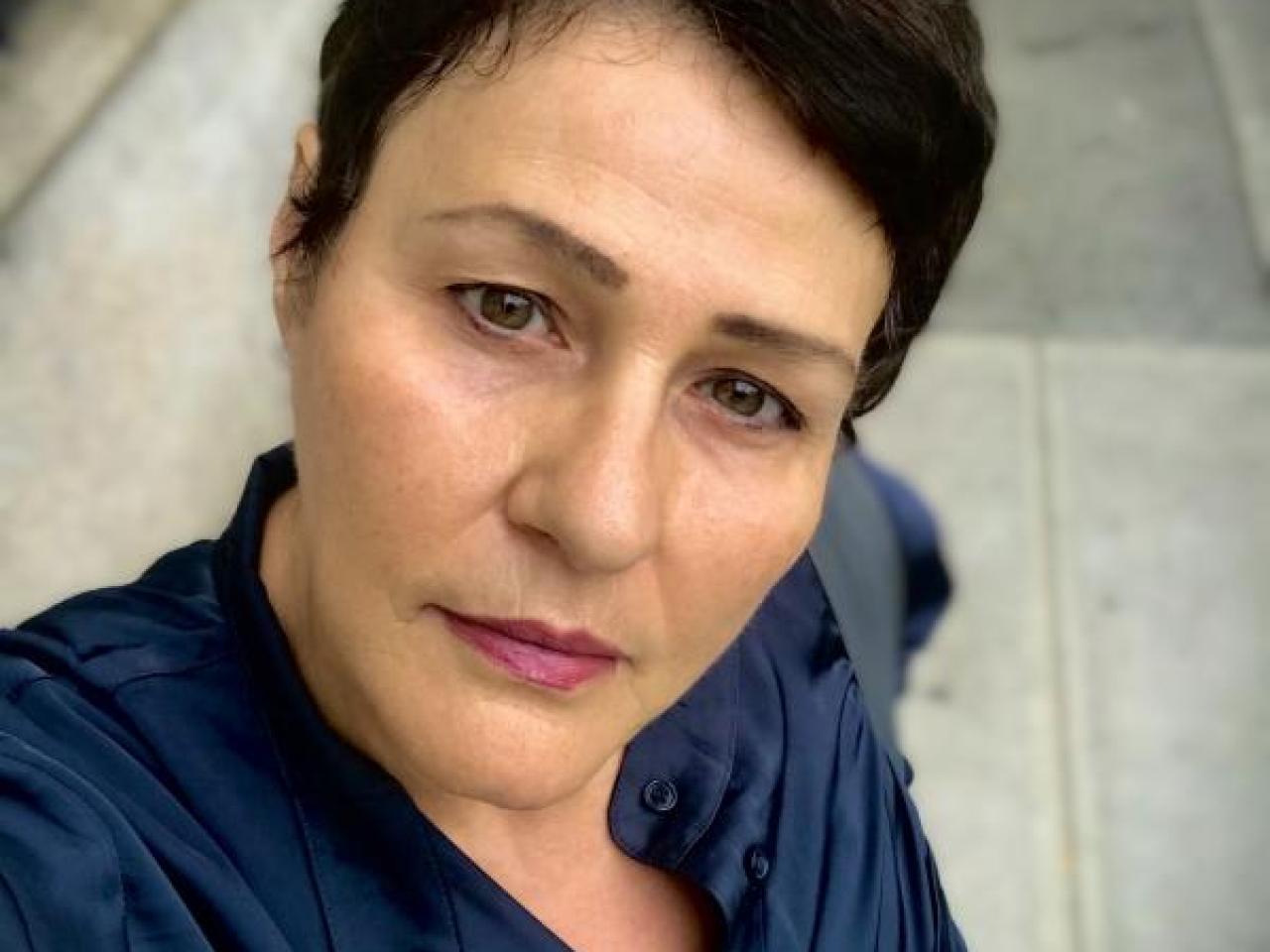 I am an artist and filmmaker based in New York City. I create documentaries, and experimental short films that blend visual poetics to address various power structures, experiences, and social realities. To date, I've created over 40 experimental short films which have been screened in museums and galleries across the world. My current film,The Art of Un-War, available on New Day films, is an award-winning documentary that has participated in over ten festivals in the US and Europe and will premiere in New York City at the New York Jewish Film Festival at Film at Lincoln Center in January 2023. The film will be broadcast on TV Ontario in Canada in November 2022.
Nominated "Best Feature Documentary Film" by the New Jersey International Film Festival in 2022, The Art of Un-War chronicles the life and political work of the Polish-born artist Krzysztof Wodiczko. The film is an in-depth exploration of Wodiczko's life and the artistic interventions which he creates as powerful responses to the inequities and horrors of war and injustices. The film reveals Wodiczko's strategy of integrating compelling talking projections onto buildings and monuments that reveal, undermine, and sometimes contradict their symbolic nature.
I have always been intrigued by Wodiczko's work by how it reveals the machinations of power and privilege in our society. We can see in the film how his projects give voice to the communities which are underheard by providing a public platform for the invisible, the marginalized, and the disadvantaged.
When I first met Wodiczko, I was immediately drawn to his work upon seeing the Abraham Lincoln War Veteran Projection (featured in the film) live in New York. Not only was it mesmerizing and profound but Wodiczko's public projection instilled in me a sense of direction, context, and possible resolution to the pain and inequities I witnessed around me. His work immediately invites a deeper understanding of the complex issues he explores. His public interventions are not only relevant to our times but essential to a greater meaning of the world.
My experience with making films, especially in the past decade, has been an interesting journey that has exposed me to different artists and art forms that correlate to socially engaged art, social practice art, and art activism among others. In following Wodiczko for almost a decade throughout North America, France, Northern Ireland, South Korea, and Japan, I have witnessed how he creates his interventions, and how they evolve and take place. As a result, I have gained first-hand knowledge of the collaborative, and participatory aspects of his practice and especially how he involves people as the medium of the work. It's been truly a privilege to learn directly from an artist I admire and respect and who's been at the forefront of socially engaged art for well over five decades. He's influenced so many artists throughout the world, some of which I've come to interview for the film.
Douglas P. Fry Professor, and Chair, Department of Peace and Conflict Studies at the University of North Carolina at Greensboro and author of Beyond War: The Human Potential for Peace says "I use The Art of Un-War in my class, "The Power of Nonviolence for Social Change," and heartedly recommend this film for the important issues it raises and fruitful discussions it provokes, both in the classroom and in society. It is an inspirational and timely film."
The Art of Un-War has also resonated well with educators and students who have an interest in art history, media, design, social practice art, social justice and activism, as well as in Jewish studies, anthropology, peace and conflict studies and in sociology of war and peace.
I invite you to watch the trailer and learn more about my film.