Meet New Day: Baldwin Chiu and Larissa Lam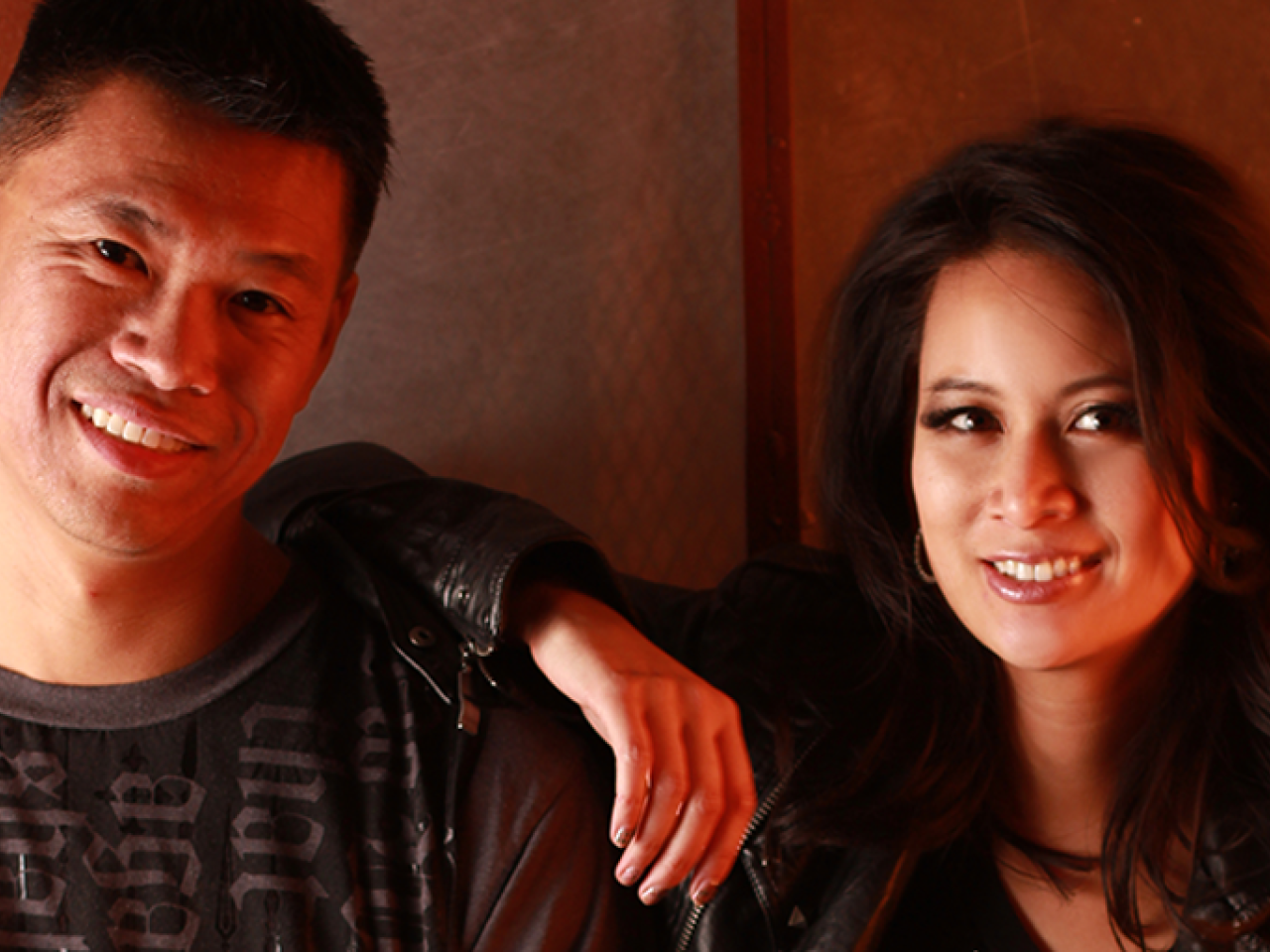 We are a Chinese American husband-wife filmmaking team from California who are passionate about empowering and educating others through film. We are actively working to broaden the way American history is taught and discussed so that it is more inclusive of the Asian American experience and other underrepresented groups. Prior to becoming a film director, I (Larissa) worked in the music industry for 20 years as a singer-songwriter and composer for projects like The Oprah Winfrey Show. I (Baldwin) am also known by my rapper name, "Only Won," and have created clever viral music videos about engineering, dim sum, and Asian American history.
Our film, Far East Deep South, follows the Chiu family's search for their roots - taking them on an emotional journey through Mississippi where they uncover surprising family revelations and the racially complex history of Chinese immigrants in the segregated South. With the help of local residents and historians, we learn about the interconnected relationship between Black and Chinese communities in the Jim Crow era and the impact of discriminatory immigration policies, like the Chinese Exclusion Act, that kept the Chiu family apart for generations. Full of hard facts, Far East Deep South is not a traditional historical documentary; it unfolds like a mystery and draws the audience into an immersive experience of discovering the Chiu family history against a backdrop of the Chinese in the American South.
We made this film because growing up in California, we learned very little history about Asians in America. Any history was relegated to a few lines about railroad workers or Japanese internment camps. We, as Asian Americans, didn't necessarily feel a personal connection to the history of the American South. When we discovered the history of the Chiu family and the many generations of Chinese families in the Mississippi Delta, we were surprised to discover that Jim Crow laws also negatively impacted those of Asian descent. Chinese immigrants were a major part of communities, not just in the South, but all across the US and the Chiu family roots reach deeply into several generations in America. Yet, those of us who are of Asian descent are treated as the perpetual foreigner and our stories are excluded from the mainstream narrative. We hope the film can change peoples' perspective on what it means to be American.
Numerous universities and high schools have used our film and educators have shared that the film has left strong impressions on students that will inform them for the rest of their lives. As a result of seeing our film, a history professor in Missouri is revamping his syllabus on US History to include topics from the film and a high school teacher in Oregon is doing a unit on immigration that includes our film as an integral part of the study. One of his students told him, "You know how you wanted to bring history alive for this course? Watching the documentary Far East Deep South brought history alive for me."