FOOD: Choosing What's Right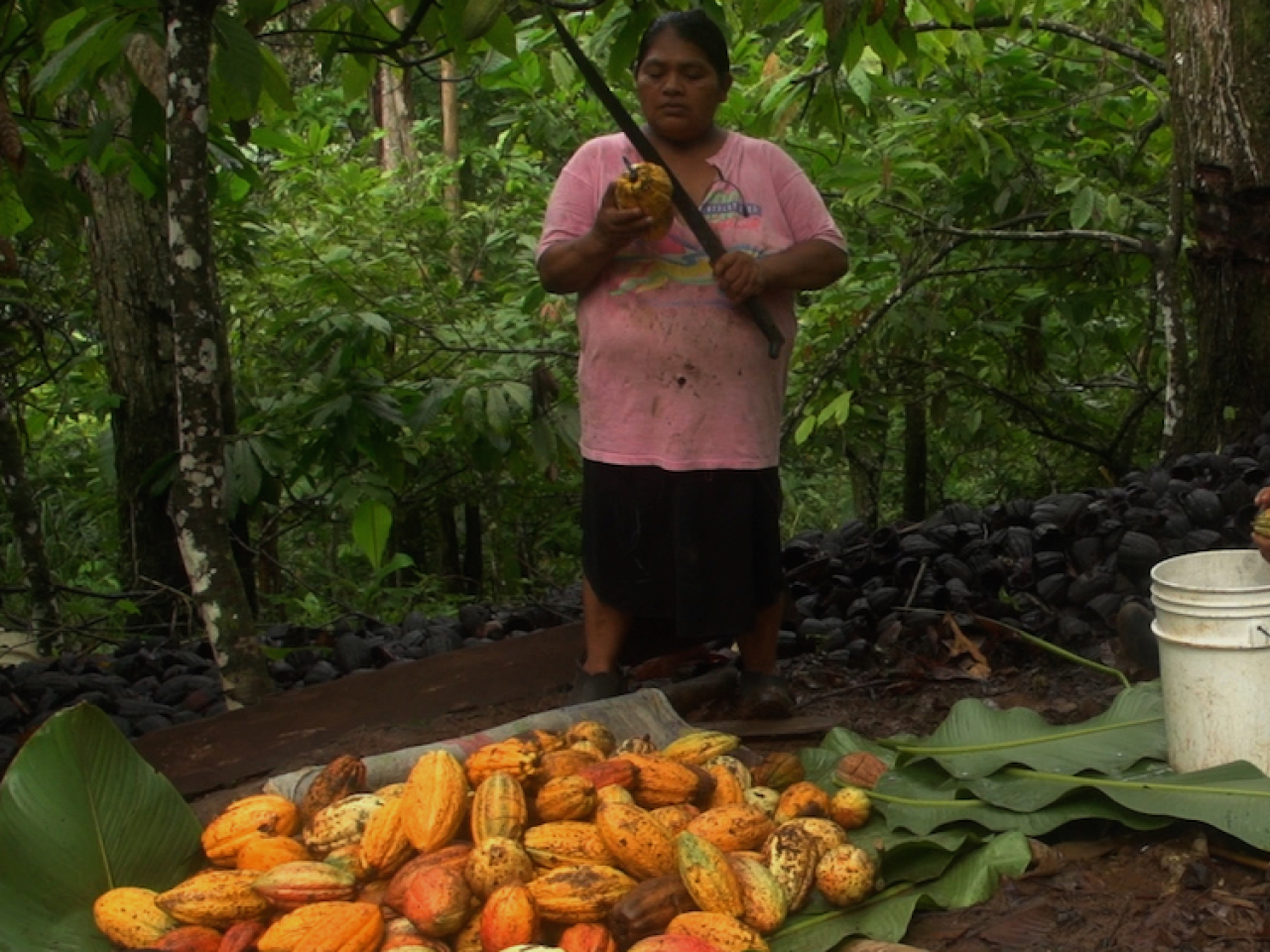 As supermarket shelves look sparser and lines outside food banks get longer, Covid-19 has increased our awareness of food sources and production. A strain on our supply chain and dangerous situations within production plants demand that we rethink our farming practices and production and distribution systems. This pandemic has put us in closer contact with farmers in our communities and could offer a radical opportunity for choosing and supporting different ways to manage food. This month, New Day features five thought-provoking films about the production of, the politics behind, and the communities that are empowered by FOOD.
Filmmaker Michelle Aguilar lived and worked with a group of cacao farmers in Panama for over two years and subsequently returned to make her film, El Cacao: The Challenge of Fair Trade, a first-hand account of the dark side of chocolate production. While questioning the concepts of ethical sourcing and sustainability, Aguilar carefully documents the wisdom, devotion, and proven ancient farming techniques of indigenous Ngabe farmer Samuel Murillo, whose life is devoted to farming cacao. The film examines the real fairness of "fair trade."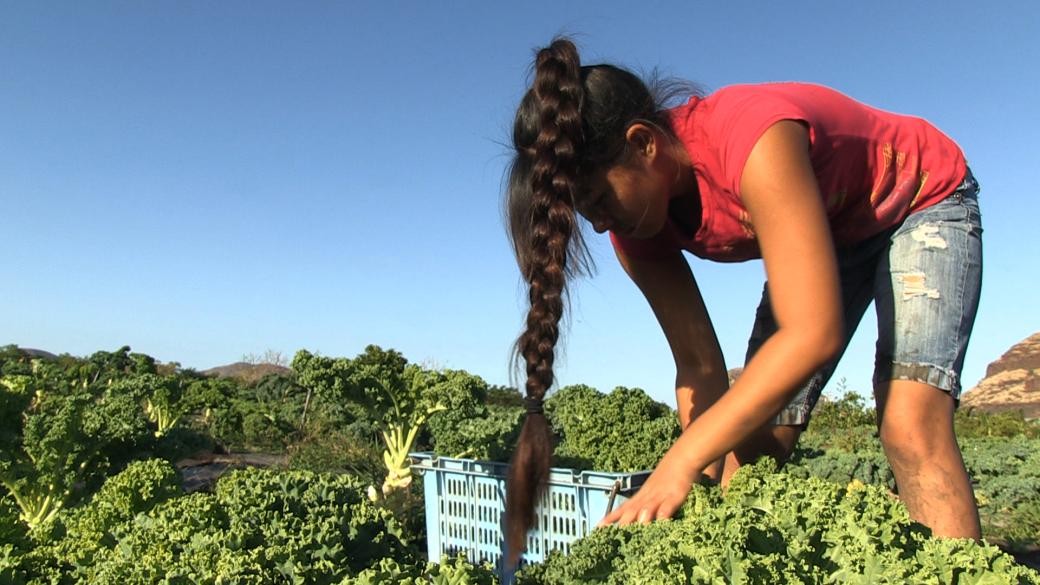 Growing People, a film by Dana Forsburg, connects the lines between individual health, community development, and sustainable food production by focusing on an innovative program at MA'O Organic Farms in the rural Hawaiian community of Wai'anae.The intimate personal stories of three sisters working on the farm point to the healing elements of food production for at-risk adolescents.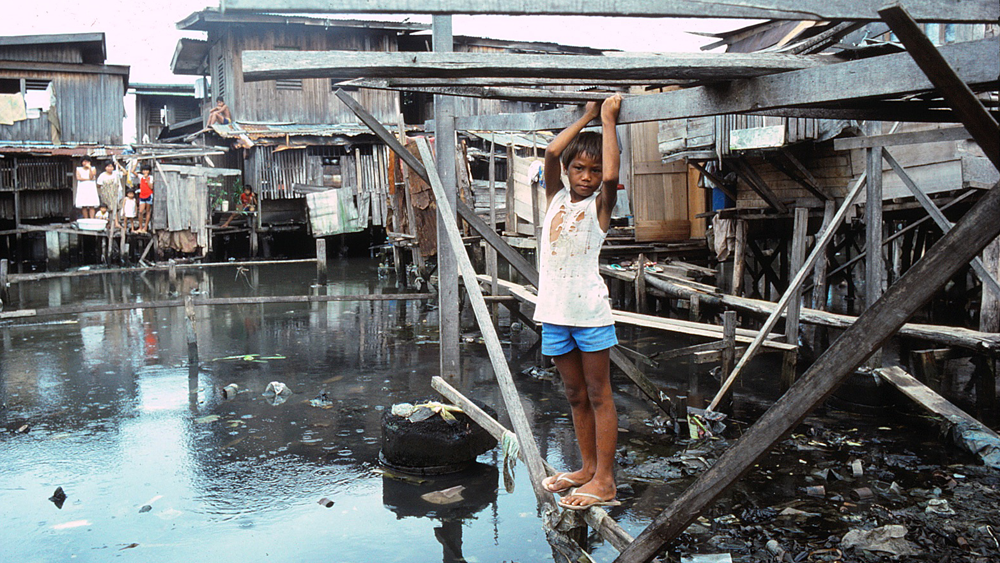 In Hungry for Profit, filmmaker Robert Richter investigates the link between world hunger and the global agribusiness system. Shot in eight developing countries, the film is a wake-up call on how our actions in the United States affect others around the world. The film digs deep to show how multinational corporations purchase large tracts of land in developing countries to produce food for export, leaving the local farmers without food or livelihood.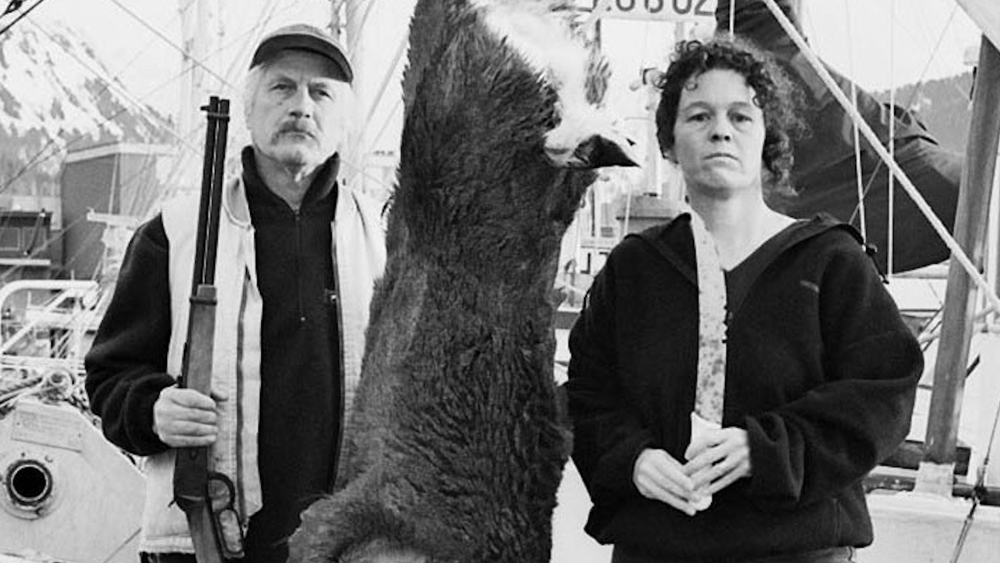 Ellen Frankenstein's documentary, Eating Alaska, is both a humorous exploration of what we put into our mouths and a serious exposé on connecting to where you live and the food that is produced locally. Set on the Alaskan frontier, the film is a journey into food politics, regional food traditions, and our connection to the wilderness. Frankenstein effectively and provocatively poses important questions: What really is the ethical way of eating? What do eating healthy, eating safely, or eating sustainably really mean?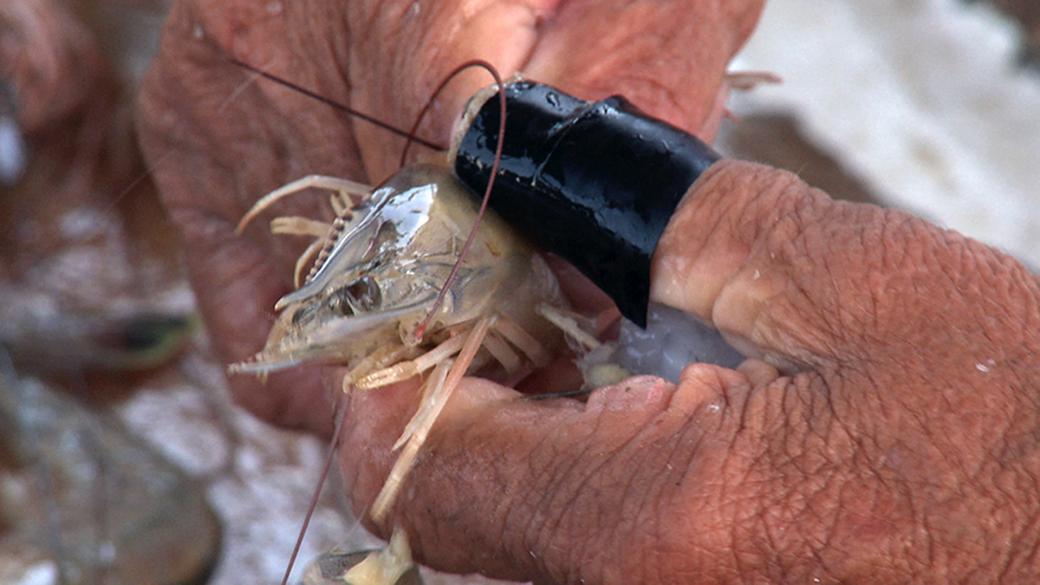 The Shrimp, Keith Wilson's meditative documentary that follows the life, death, and rebirth of one shrimp, is an absorbing look at coastal ecosystems and illustrates how oil spills, general pollution, and foreign competition threaten commercial shrimping. This artful film highlights the profound impacts of the choices we make about food sources and explores the interplay between our natural and built environment.
For more on these award-winning films and other related titles, visit New Day's rich collection on the Environment and Sustainability.