MEET NEW DAY: Yael Bridge and Yoni Golijov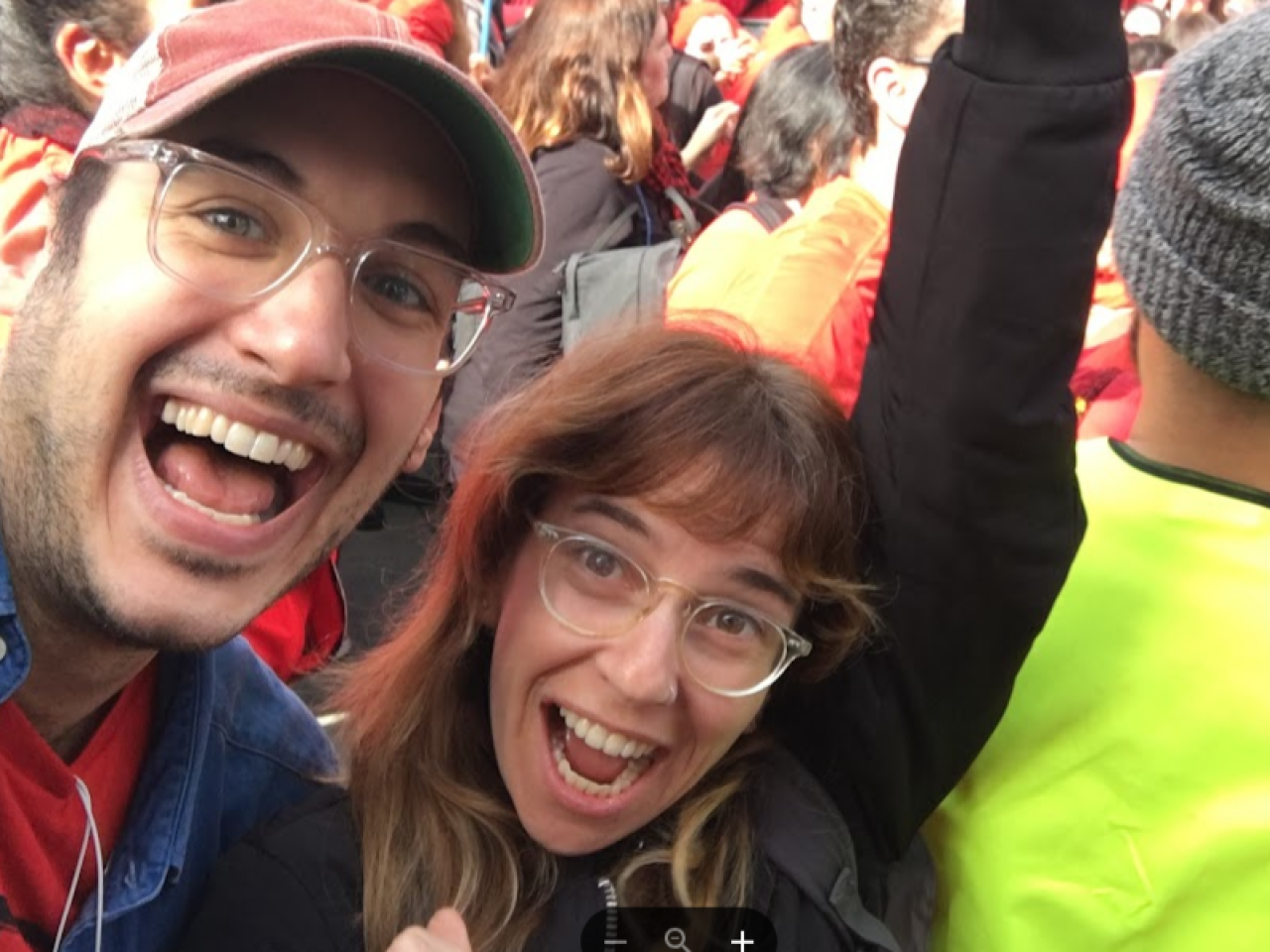 My name is Yael Bridge and I am an Emmy-nominated filmmaker. My feature documentary, The Big Scary "S" Word, traces the history and resurgence of socialism in the US and premiered at Hot Docs 2020 and on Hulu in 2022.
I'm Yoni Golijov and I am an Oscar-nominated producer. My recent films include All the Beauty and the Bloodshed, a film about Nan Goldin directed by Laura Poitras, which won the Golden Lion for Best Film at the Venice Film Festival.
Our film, When We Fight, focuses on one of the largest educator strikes in modern U.S. history. It shows us, in real-time, the stories of some of the women who led it. When We Fight highlights their leadership as union organizers and classroom teachers.
More educators have gone on strike in the last two years than in any generation, and the majority of strikes last year were in education. Why? When we saw 35,000 educators in the second largest school district in the U.S. preparing for a strike, we started filming. We filmed every facet of the strike and were in awe of the mass participation and democratic process whether it took place in school cafeterias or rain-drenched picket lines.
Schools are one of the last public services guaranteed to everyone living in the U.S. regardless of ability to pay, or immigration status. But like the country, public schools have always been rife with inequity, and likewise have always been sites of struggle. Currently politicians and private companies are pushing privatization as a solution. Over the past decade, educators from Minneapolis, Chicago, L.A., West Virginia, and surrounding cities, have engaged in a massive, democratic movement. They have transformed their unions and leveraged their labor power to fight for better conditions. Educators have pointed out that their poor working conditions are inseparable from those of their students' learning conditions, and they've crafted strategies to improve the education systems where they live.
We invite you to watch the trailer here: