Meet New Day: Kate Way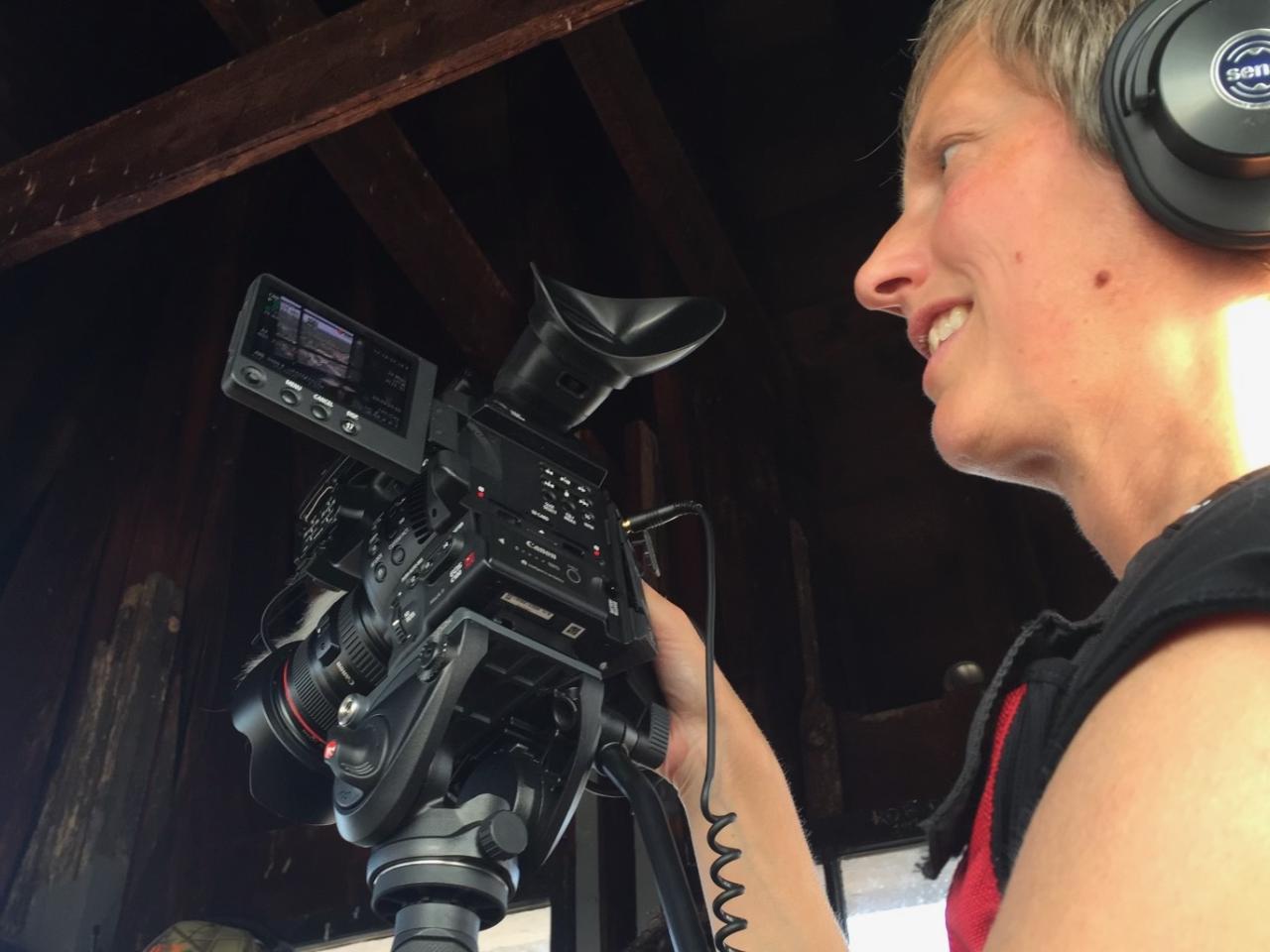 As a longtime educator, photographer, and documentary filmmaker, my interests lie in the intersection of critical media literacy, education and public policy, as well as social and economic justice. I have worked for decades with high school, undergraduate, and graduate students to explore the power of learning and expression across mediums. I am currently a lecturer in the College of Education at University of Massachusetts, Amherst, and director of the Visual Literacy Project, a documentary photography program for secondary students and educators. I co-directed and produced G is for Gun, a 2018 documentary that was nationally broadcast on the WORLD Channel, and my still photography has been published and exhibited widely.
My film, Stop Time, tells the story of Lucio Pérez—a father, husband and worker who took sanctuary in a Massachusetts church for over three years in defiance of a deportation order. Lucio's moving narrative provides a window into the forces that brought him to the United States, entangled him in the immigration system, and ultimately led him to sanctuary. The historical context of migration to the United States and the different tactics used to win more fair immigration policies are developed as an important part of the story, as Lucio works with faith leaders, activists, and immigration lawyers to find the best way forward.
My collaborator and I wanted to make Stop Time so as to document a critically important story unfolding in our community. Lucio was one of over 70 people around the U.S. who took sanctuary in churches under the Trump administration, and we felt that this history should be recorded.
It is too soon yet to know the impact of our film, but we hope it will provide an educational window into the injustices of the U.S. criminal justice and immigration systems. Lucio's story personalizes and humanizes a topic that is often debased by national political debates, and shows the nuanced struggles of those working toward social change.
I invite you to watch the trailer to Stop Time and learn more about the historical context of migration to the U.S. and the different tactics used to win a more fair immigration policy through Lucio's story.