Meet New Day: Katherine Acosta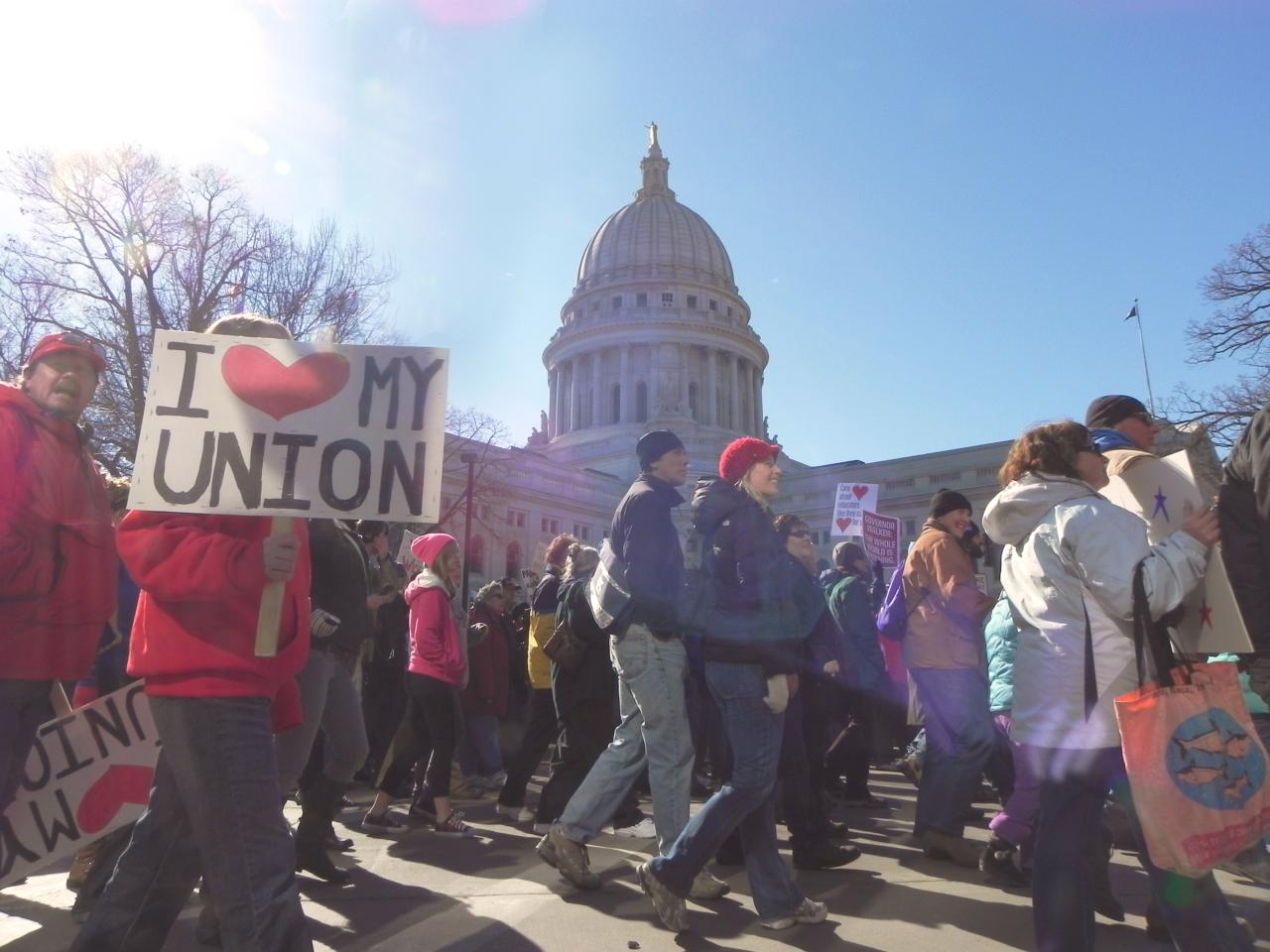 My film Divided We Fall, chronicles the most exhilarating, and heartbreaking, political experience of my life: the 2011 Wisconsin Uprising in my home city of Madison.  For two weeks, tens of thousands of people crowded the capitol square, up to 100,000 on the weekends, with hundreds occupying the statehouse. Never in my life did I expect to see so many people roused to resist a corporate and union-busting legislative agenda. I thought surely the revolution was here.
Yet despite the masses of determined and resourceful protesters, we lost. Divided We Fall explores some of the reasons why. Originally, I planned to write a book, utilizing my skills as a sociologist. But I had always wanted to try my hand at filmmaking, and this story demanded to be told as a film.
Earlier films on the topic focused on the heroism of the protesters in their conflict with Governor Scott Walker and his ALEC-inspired agenda. Our film also honors the courage and creative initiative of the protesters and highlights their successes. But we go further, turning a critical lens inward to reveal tensions that challenged the movement's solidarity and contributed to its ultimate defeat.
An engineer once told me that often more is learned from failure than from success. My goal has always been to prepare for a win next time. In this era of deeply compromised elections, through gerrymandering, voter suppression, and the influence of big money, direct action becomes vitally important. As writer and activist Jamala Rogers (author, Ferguson Is America) said in response to our film, "We have to get smart, strategic, and serious." Divided We Fall is my contribution to those goals.