Meet New Day - Nico Opper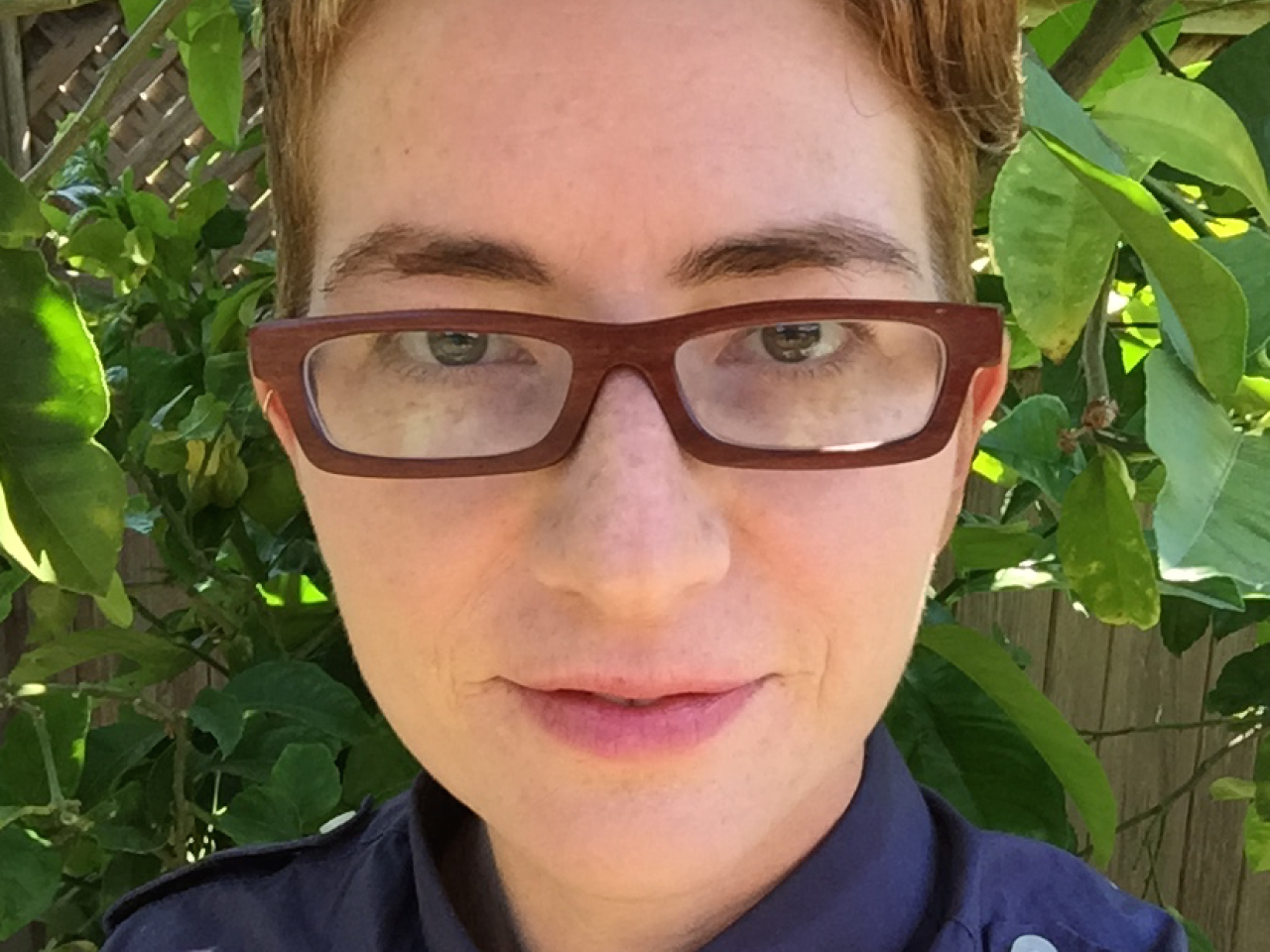 I'm an Oakland-based filmmaker and film educator who is endlessly fascinated by how young people construct their identities - especially young people who are adopted or growing up in foster care and group homes. I've taught grad students at Stanford, undergrads at San Francisco State University and teenagers at The Bay Area Video Coalition. I currently teach students of all ages at Diablo Valley College.
Off and Running tells the story of Avery, a sixteen year-old African American track star, adopted and raised by two white Jewish lesbians. When Avery decides to contact her birth mother, it leads her to complicated and sometimes painful exploration of race, identity and the meaning of family. The film is about the lengths we all go to in order to become ourselves. When I began this film in my mid-20s, I'd never met a family with queer parents before, and I glimpsed the possibilities of my own future. I wanted to document Avery's quest in order to understand her perspective as a transracial adoptee with two moms, and to better prepare myself for adoption and parenthood. To this day she remains my most trusted guide. Avery and I share a co-writing credit on this film. About halfway through filming, Avery disappeared and broke contact with most of the people in her life, including me. This lasted for two months and I lost a lot of sleep, but one day she showed up on my doorstep ready to continue with the film. I told her I was glad she wanted to get back to work, but first I needed her to watch the footage we had shot so she could offer her feedback. And that's exactly what she did. Day after day, through her reactions to the footage and the voiceover narration she wrote herself, Avery took ownership of the film. Her troubles didn't go away, but her commitment to the project and her confidence strengthened immeasurably as she discovered her own power as a storyteller. She was honored by the Writers Guild of America with the Best Documentary Screenplay award, and takes great pride in that. Off and Running has impacted countless parents, social workers, adoption agencies, nurses, psychologists, and youth. It is on the "required viewing" list at many adoption agencies. We are excited to see the power of the film harnessed as a tool for understanding and change in the world of adoption.