ASA Conference, Day 3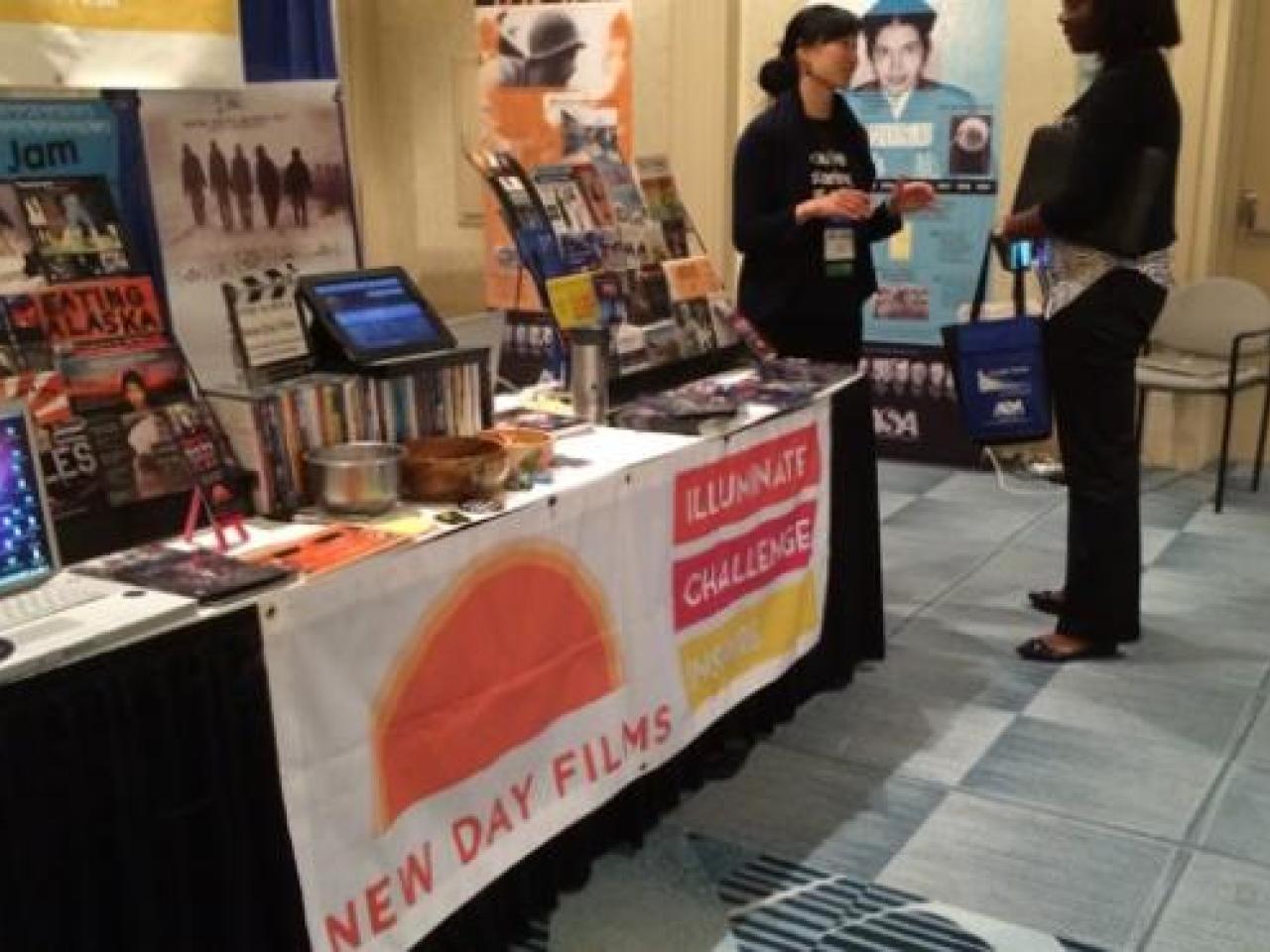 By Vanessa Warheit, New Day Member
Today,
Debbie Lum
joined the New Day team at Booth 301 - and a lot of ASA attendees were delighted to meet the celebrity star of "
Seeking Asian Female
"!
We had another whirlwind day of conversations on a wide range of topics. Among the many visitors to our booth, we chatted with Josh LePree, a PhD candidate and sociology instructor from CU Boulder, who teaches diversity, race/ethnicity, and classes on gender, race, and the state. Josh told us, "I love showing films in my classes - and I feel so blessed to know there are filmmakers like you who see the world the same way we do! And my students really love it when I show films - I think it's one of the reasons why I get such good teaching scores."
Our crew also sat in on a few of the many relevant panel presentations - including sessions on gender, diversity, and indigenous populations. And we've finally got the discount code sorted out! Hooray for the New Day web team!