Meet New Day - Kurt Orderson and Najma Nuriddin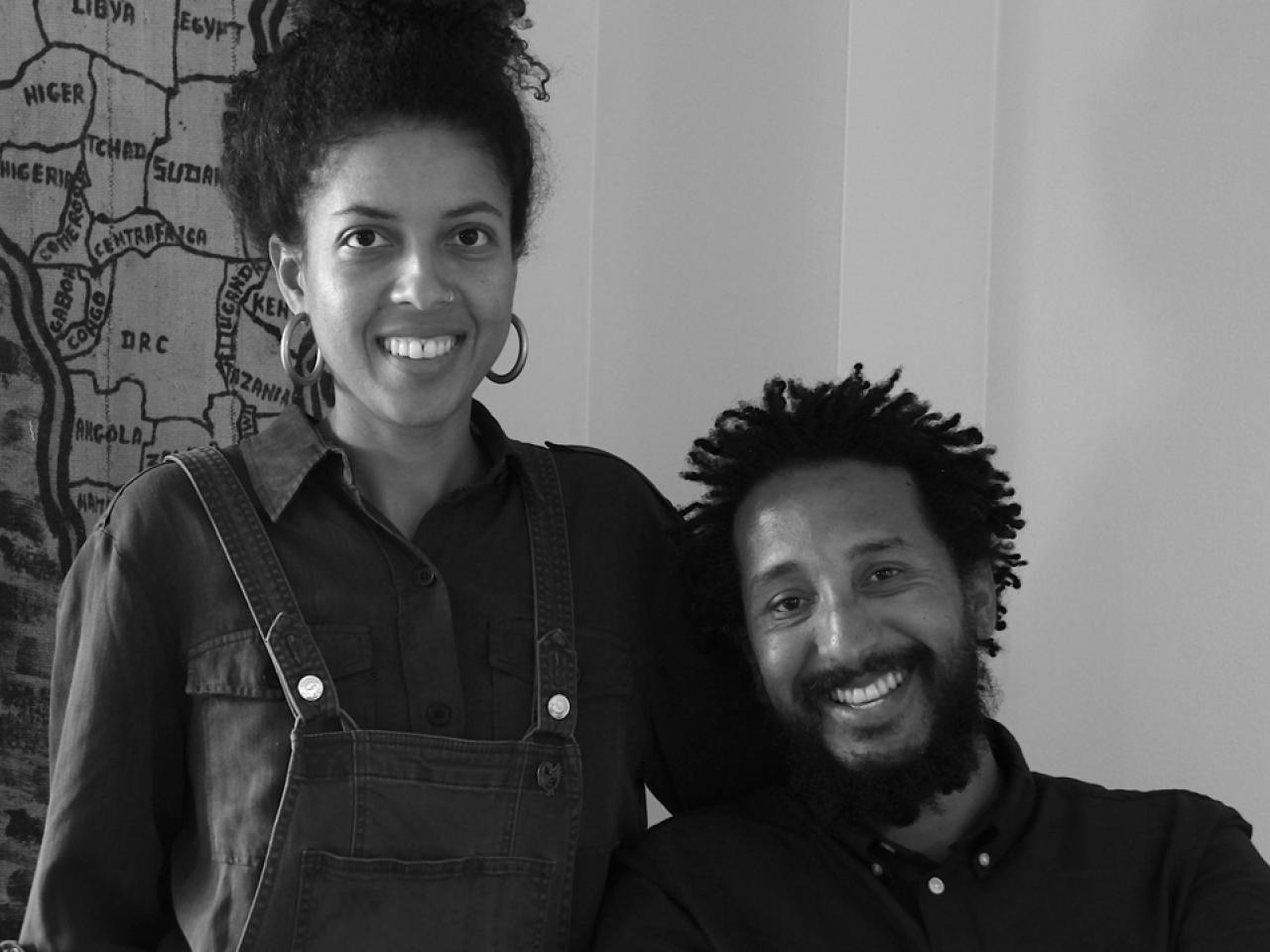 Najma Nuriddin and Kurt Orderson
We are both filmmakers from different parts of the world who periodically come together to collaborate. Kurt Orderson is the founder of Azania Rizing Productions, a company that was formed as a direct response to the exclusion of marginalized voices from mainstream film and television. Najma Nuriddin is a filmmaker who directs and produces. She has traveled and worked in Africa, Europe, and South East Asia as a freelance filmmaker. Currently, we are both filmmakers in residence at Johns Hopkins University, developing an online archive of our film, Not in My Neighbourhood.  
Not in My Neighbourhood tells the intergenerational stories of spatial violence in three self-professed world-class cities: Cape Town, New York, and São Paulo. The film aims to build solidarity among active urban citizens by illuminating the tools and approaches used by urban activists to shape and navigate their cities, which have been affected by colonization, architectural apartheid, and gentrification. Not in My Neigbourhood explores the effects of various forms of spatial violence on the spirit and social-psyche of city dwellers. We follow the daily struggles, trials and triumphant moments of active citizens who are fighting for the right to their cities.
Kurt grew up on the Cape Flats of Cape Town, a strip of townships built by the architects of Apartheid in the 1960's. Both his parents and extended family were victims of racially motivated forced removals from areas like District Six and Woodstock. The experience of spatial violence and architectural Apartheid has affected Kurt's life in deep and profound ways, which inspired this film. Najma came on board this project as a co-producer because of her passion for telling stories of people around the world that connect us to one another. This film, in particular, connects grassroots activists who can inspire, build and unite one another and also everyday people around the world who are coming together in the name of community-based activism for housing, equity, and empowerment. 
Despite this new focus on gentrification, general discourse on the topic has failed to make the link between new and old forms of spatial violence, geographical exclusion and the legacies of architectural Apartheid. The ways in which spaces are used are always changing. We must ask ourselves; what kind of spaces are we moving towards with our current plans? Changing, controlling, privatizing these spatial assets can have incredibly adverse effects on the people who use it.