10 Ways New Day Films Changed the World in 2018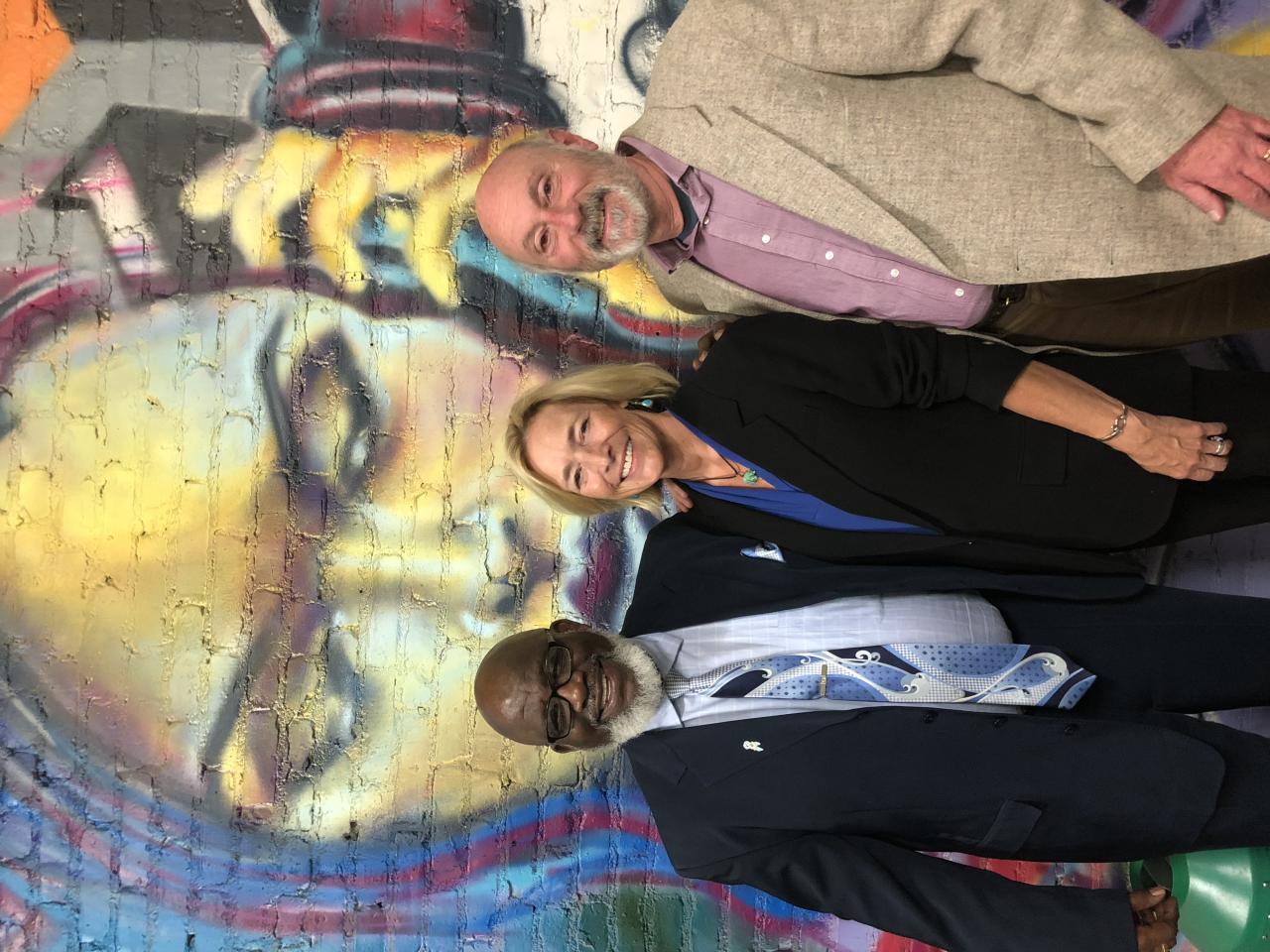 Following the festival and broadcast premiere of Visitor's Day, Nicole Opper's film about an innovative group home for formerly homeless boys in Mexico, there was a private screening held for executives at Volkswagen in Mexico, which subsequently raised one million dollars toward the construction of a home for formerly homeless girls two miles away - the first of its kind in the country. Just like the original IPODERAC (Instituto Poblano de Readaptación) home for boys featured in the film, this new home will provide housing, food, education and counseling for 72 vulnerable youth from all over Mexico. It will open its doors in February 2019 – fifty years after the institute was founded.
2. The Year We Thought About Love
The Year We Thought About Love
The University of North Carolina, Charlotte invited Ellen Brodsky's film, The Year We Thought About Love, and three of the film's LGBTQ youth to their annual OUTSPOKEN event in October. There was a moving Q&A afterwards. The discussion covered the importance of safe places and one of the film's youth said, "Our theater troupe 'True Colors', was the place we shed the faces we wore throughout the day." Some people applauded, others shifted in their seats, and some may have even shifted their perceptions.  One student chose to publicly thank them on the film's Facebook page for bringing this "incredible documentary" to their campus. Brodsky and her team are working to make spaces safer, one screening at a time.
3. In the Executioner's Shadow
From L to R:  Former chief executioner Jerry Givens with filmmakers Maggie Burnette Stogner and Rick Stack at the International Social Change "ChangeFest" Festival in Los Angeles, Nov. 10, 2018.
In the Executioner's Shadow by Maggie Burnette Stogner and Rick Stack is a catalyst for conversation and action, stirring debate about criminal justice reform at festivals and grassroots screenings across the country.  The filmmakers recently brokered a partnership with The National Coalition to Abolish the Death Penalty in order to promote a strategic roll-out of community screenings, discussion and call-to-action. Audiences are asked to organize additional screenings in their homes and communities, creating a word-of-mouth momentum to overturn capital punishment. In addition, anti-death penalty coalitions in Pennsylvania and Oregon are launching statewide efforts at town hall meetings. In the Executioner's Shadow will be the centerpiece of their legislative campaigns to help rally citizen support to sway state legislators.
4. New Day's Earliest Films
In 2018, some of some of New Day's earliest films – by New Day founders Amalie R. Rothschild, Liane Brandon, Julia Reichert, Jim Klein – were featured as "groundbreaking feminist films" by separate screening series at The Brooklyn Academy of Music, the Barbican Theatre in London, and UnionDocs in New York.  Each respective series focused on the artistry, advocacy, and innovation of the early feminist films and filmmakers that gave birth to New Day Films as the thriving co-op it is today.
To mark the 10th year since the passage of Proposition 8 in California – the 2008 law passed by California voters banning same-sex marriage – filmmaker Christie Herring held a special screening of The Campaign in San Francisco. The film follows the people behind California's historic No-on-8 campaign to defend same-sex marriage through exclusive behind the scenes footage, interwoven with the national history of same-sex relationship recognition since the 1950s. After the screening, veteran activists and organizers had a powerful conversation about current risks for the LGBT community, ways to cultivate a sustainable movement, and the impact of Prop 8 on the LGBT movement and the country.
6. Detroit 48202: Conversations Along a Postal Route
Pam Sporn screened her film Detroit 48202: Conversations Along a Postal Route in Professor David Goldberg's "The Black Worker in US History" course at Wayne State University. A mixture of black and white, as well as older and younger students engaged in a powerful discussion about historical memory and perspective. Some students shared memories of once vibrant neighborhoods decimated by urban renewal while others said they gained a new understanding of the structural racism that impacted Detroit once they moved from the suburbs to study in the city.
Director, Joel Fendelman and Producer, James Chase Sanchez screened their film Man on Fire in Salt Lake City for Clearlink Media, a marketing company, and hosted a one hour workshop at the company's headquarters on "Implicit Bias." They used clips from the film to teach attendees about the various forms of bias that might appear in the workplace.
8. Gaza Ghetto: Portrait of a Palestinian Family
Joan Mandell screened excerpts from Gaza Ghetto: Portrait of a Palestinian Family in October at the Oral History Association conference at Concordia University in Montreal. Now 35 years old, Gaza Ghetto, was the first documentary to record scenes of Palestinian daily life impacted by the rule of Israeli-occupation in Gaza. Shown within the context of the 70th anniversary of Palestinian displacement and exile, the film was a revelation for a new generation of students. Audience members said that the first-hand discussion about the risks and rewards of filmmaking in difficult circumstances was an inspiration for their own documentary and oral history work.
Lauren Knapp recently participated in a live webinar with The National Coalition to Abolish the Death Penalty. She screened selected clips from The Sandman and moderated a conversation with Dr. Jonathan Groner, a nationally recognized voice opposing lethal injection. The Sandman continues to contribute to a much-needed conversation about the use of medicine in executions.
10. Drawn Together: Comics, Diversity and Stereotypes
Drawn Together: Comics, Diversity and Stereotypes, directed by Harleen Singh screened at dozens of festivals around the world during which the filmmaker had a chance to see and hear the audience shift their opinions about diversity and stereotypes. The note below – received by Harleen at a screening – summarizes the kinds of audience experiences her film continues to foster.